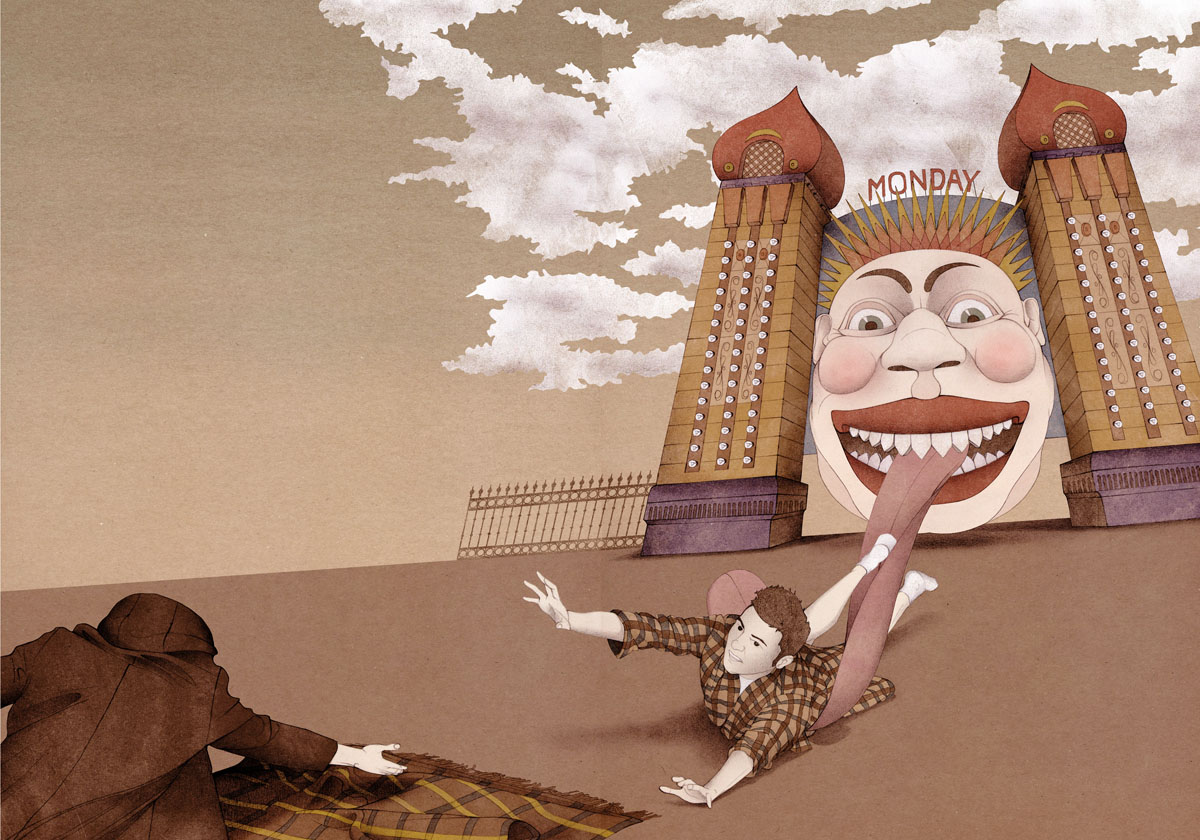 Roddy Williams' poem provides a surreal metaphor for the effects of the working week and its division from the weekend. Illustration by Nader Sharaf.
Fridays are heavy
I have to drag them home to die on the carpet
and afterwards I find
my pants are too big.
I need to keep hoisting them
like a denim flag of surrender
to the weekend.
By the time Sunday leaves
with his coat on, smiling,
into humid night
I have resorted to braces
to hold up my roomy pyjamas
ballooning around me.
I can rise for a while now
into the sky diary
and sketch the jigsaw fields of days
that lie before me
indistinct
shimmering at the edges.
They'll spin their boundings
tight around my legs tonight
and haul me down,
down to the place where the Mondays wait
to be picked up,
plump and smiling like wise babies.

To ensure that you never miss a future issue of the print magazine, subscribe from just £20 for 4 issues.