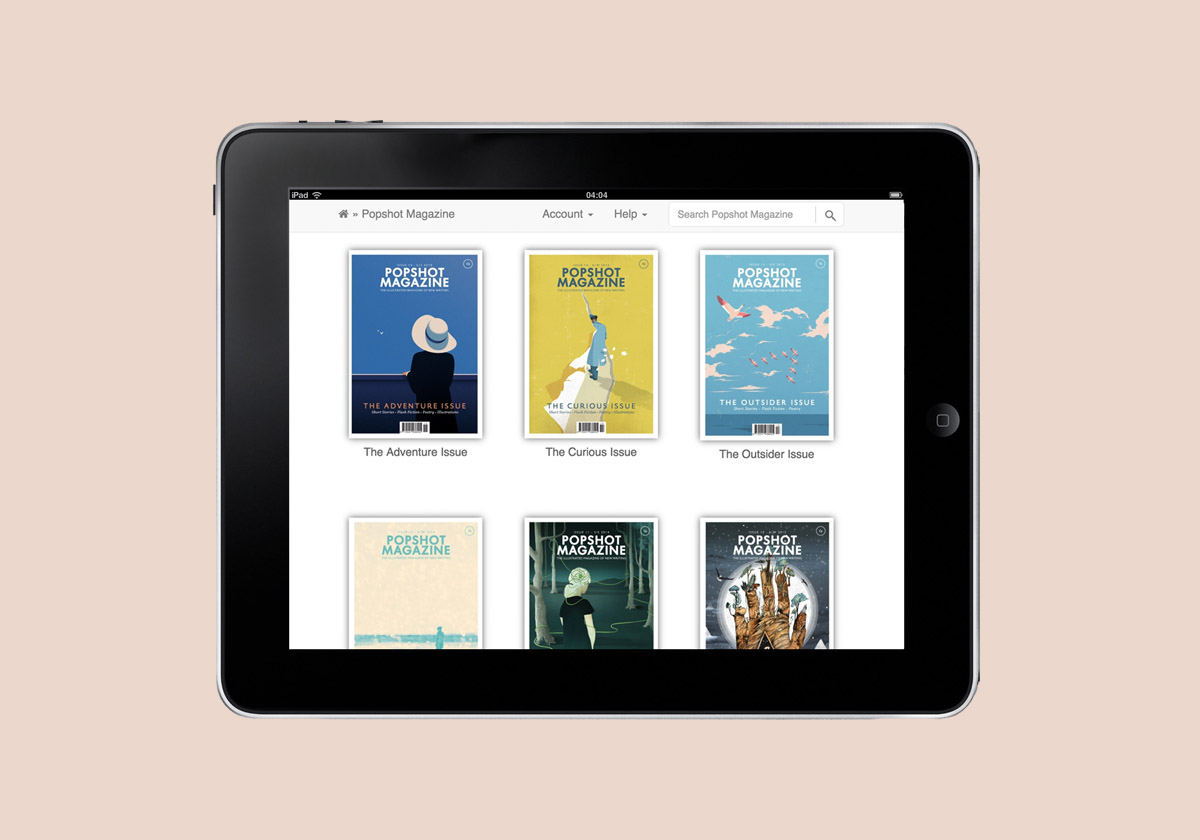 THE NEW, IMPROVED DIGITAL EDITION
The digital edition of Popshot has been given an overhaul, making all 15 issues of the magazine now easily readable from any device.
In the few years since we released the digital edition of Popshot in partnership with Exact Editions, it's been mainly available as an app for smartphones or tablets. However, the good folk over at Exact Editions have now built a new web reader, making the reading experience from your computer as smooth as it is on any other device.
Preview Popshot on the new web reader here and if you would like to gain full digital access to every issue we've published (most of which are now out of print), you can do so for £5.50 a year.
Or, for the best of both worlds, subscribe to Popshot from £10 a year and receive three print issues plus complete access to the digital edition for as long as your subscription is active. An additional £4.50 to receive three print issues straight to your doormat? Outrageous. Full details can be found at our subscribe page.