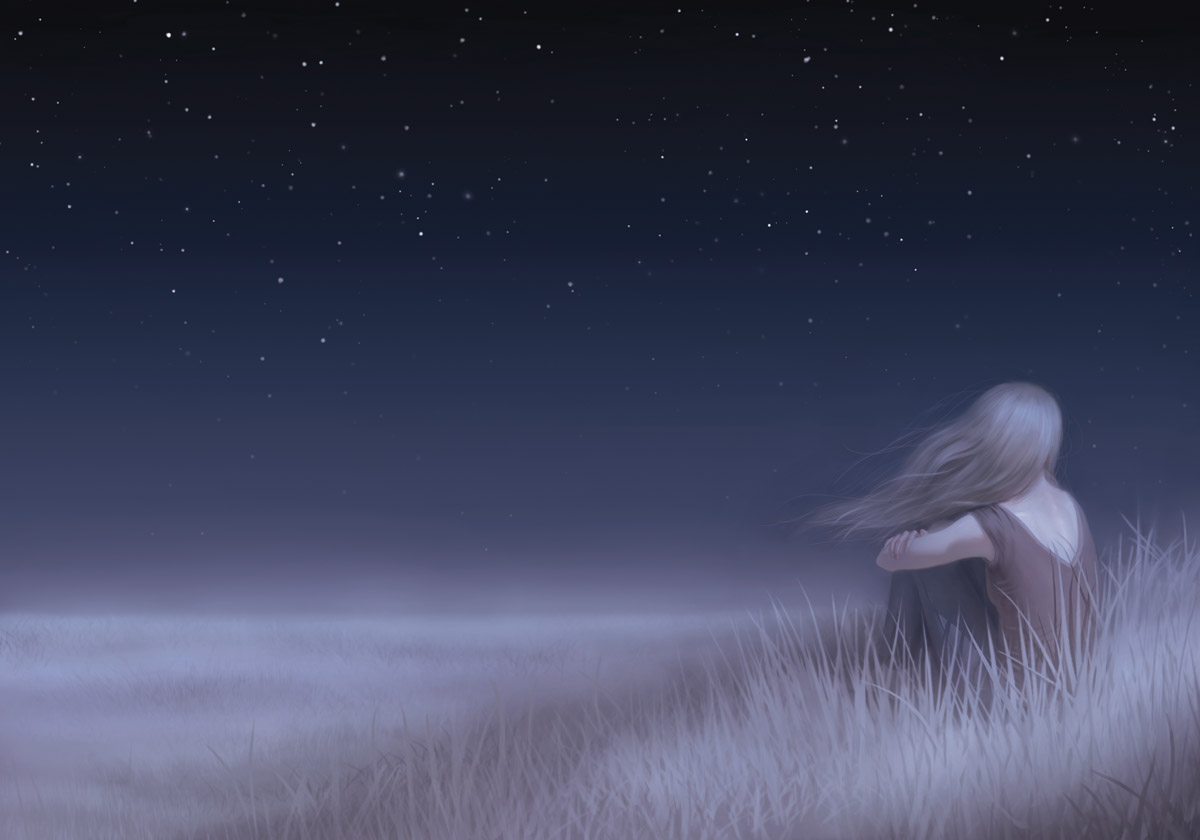 A poem by Tyler Quick of love, loss and the incompleteness of continuing life's journey companionless. Illustration by Miranda Meeks.
The facial imprint left so long ago on your pillow lingers,
a chasm forged by the eruption of your departure.
And now, I must traverse this canyon without you.
Know this:
I would chase your ghost to the farthest stars,
if it meant a little bit of closure.
And there, we would watch the novas together
and let their dying echoes reanimate your phantom,
if only for a minute, even if I must rejoin the living alone.

To ensure that you never miss a future issue of the print magazine, subscribe from just £10 a year.