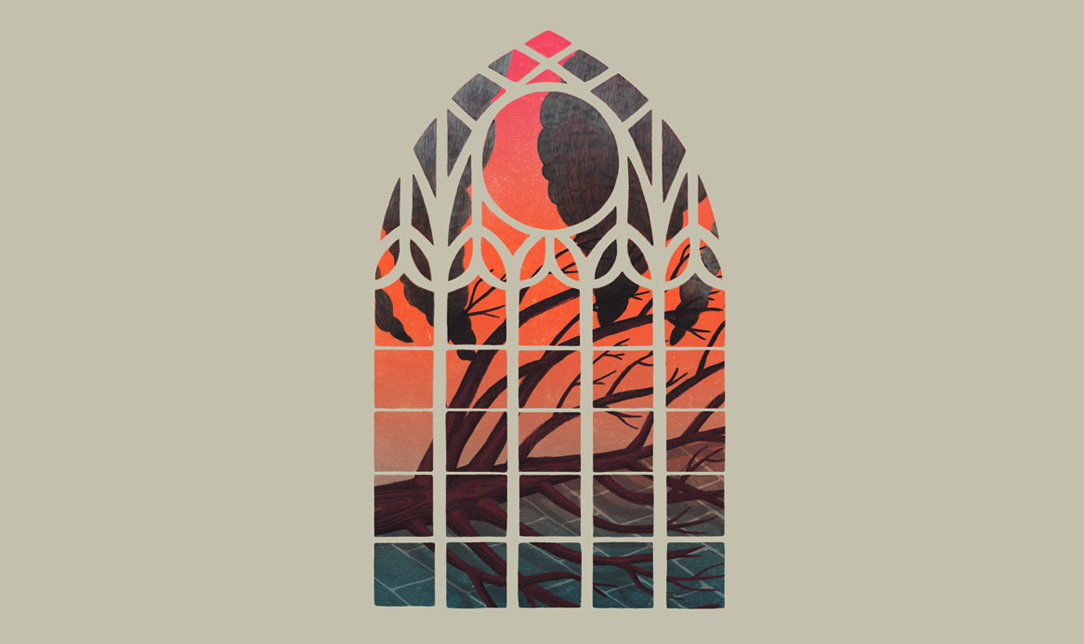 A POEM FOR NATIONAL POETRY DAY
To mark National Poetry Day 2015 and its theme of Light, read Maria Apichella's vehement poem, Fire. Illustrated by Rosie Gainsborough.
The card says 'light a candle
to represent your prayer.'
Twenty pence for a wick,
a flame and a quiet corner.
Let your suffering go
up in silence like smoky lavender.
Let your pain melt
down into waxy little stalactites.
Tomorrow morning it will be grated
off the iron rack by the Verger.
I don't have time for candles.
Stand back.
Open both the doors.
Clear the Altar.
I'm coming up the aisle
dragging an uprooted oak,
a can of paraffin.
My prayer          will burn          for days.

To ensure that you never miss a future issue of the print magazine, subscribe from just £10 a year.