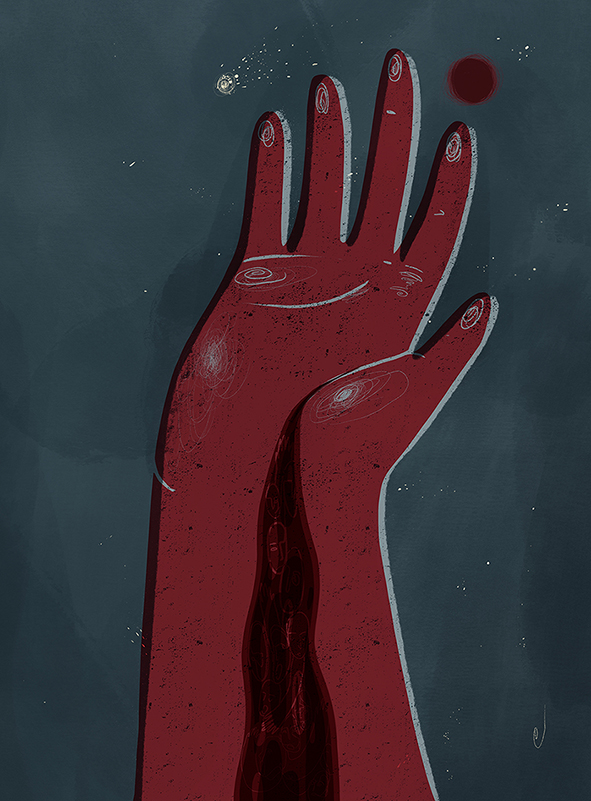 WRITE FOR THE AUTUMN ISSUE OF POPSHOT QUARTERLY
Submit work for the next issue between today and 9am (GMT) on Monday 5th June 2023. Illustration by Grace Lanksbury.
The next issue of Popshot will be on the theme of…"Magic."
We have just finished putting together the Solar Issue (thank you to all who submitted), allowing us to open the doors for new submissions.
Our next theme is 'Magic'.
Writers might want to consider the different meanings of magic, from something that is superlative and wonderful to the bizarre and supernatural. We'd like submissions of poetry, flash and short story which subvert and stretch perceptions of magical beyond the tropes of witchcraft and wizardry. We want your ideas around genuine magic, from that mysterious spark that creates new life, to the magic of coincidence. In short, we want your insights into what makes life magical, why human beings are interested in powers that go beyond what we take for granted. Feel free to take a tangential approach, to head towards the light or take us somewhere darker.
Successful submissions must display excellent writing, creative flair and originality. We are looking for a mixture of humour, social commentary, honesty and thrilling storytelling. We welcome all genres and writing styles so long as they follow our guidelines for submission (for more on which, click here).
Submissions for the Autumn 2023 issue are open until 9am (UK time) on Monday, 5th June 2023.
Guidelines for submission are here.
Three entries maximum. Entries over the word count will not be considered. We're very sorry but due to volume we cannot reply to submissions unless they are successful, so if you haven't heard from us by the end of July 2023 please take it as a pass.

To ensure that you never miss a future issue of the print magazine, subscribe from just £24 for 4 issues.