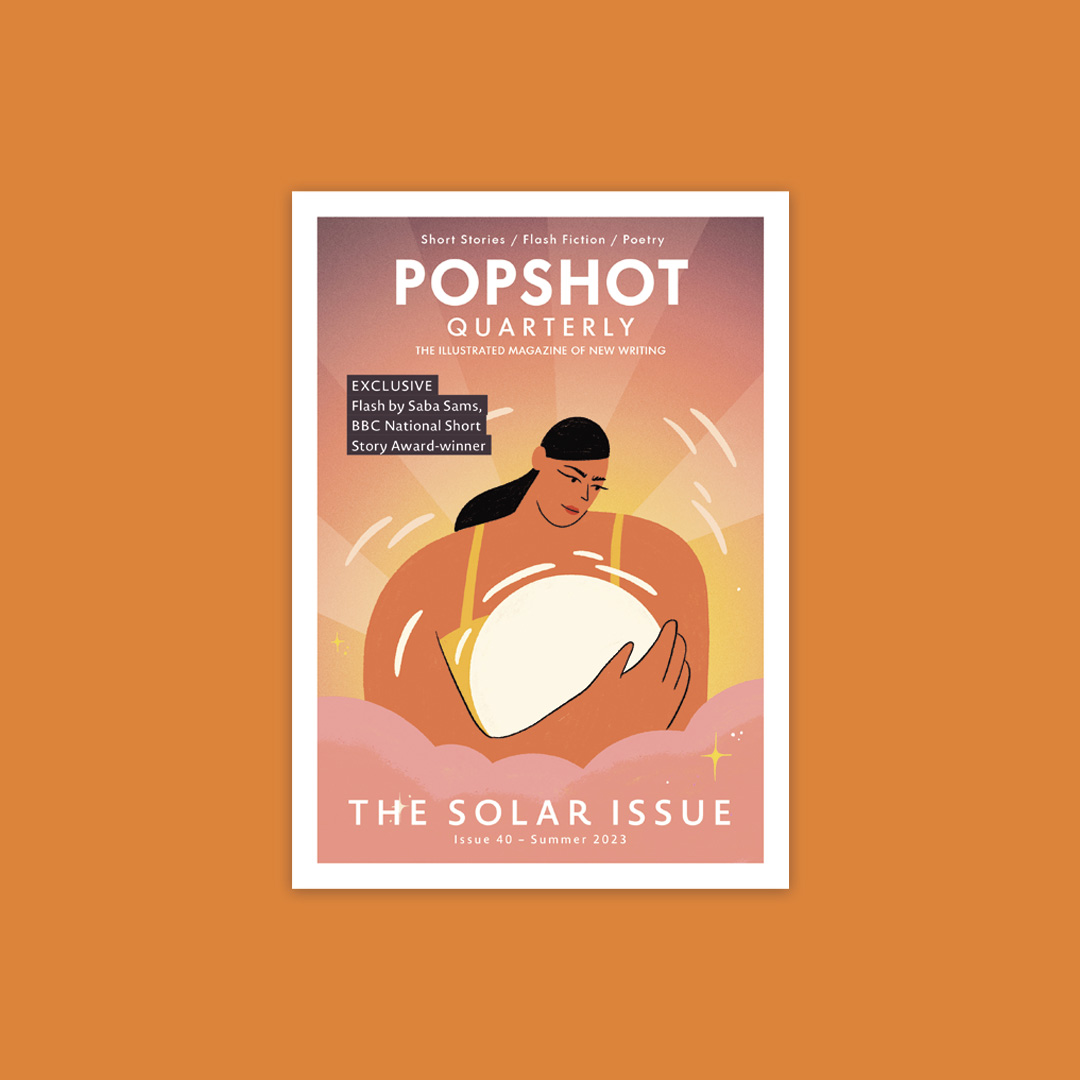 The latest issue of Popshot Quarterly is on sale now. Cover illustration by Yvonne Redin.
The Solar Issue is a collection of vivid writing exploring the human relationship with the star we orbit. It cuts deep, with everything from overheated sunless dystopias, to celestial angels, to the perils of dating during a heatwave. Featuring flash fiction by guest author Saba Sams.
Words by: B. Anne Adriaens, Jennifer Walne, J.M.Wong, Clive Donovan, Callum Brampton, Elizabeth Hill, Ella Wong, Nicholas Hogg, Chloe Tomlinson, Steve Denehan, Natalie Wolf, Shannon Massey, Richard Spilman, Saba Sams, Ted Jean, M. Kelly Peach, Helen Laycock, Jo Ward, Chris Baynes, Florence Hall, Alexandru Birsan, Jasmine P. Rose, Steven Feeney, Ian Inglis, S. E. Daniels, Carys Thomas
Illustration by: Yvonne Redin, Chiara Xie, Amy Brownlee, Liv Cleverley, Josefina Tai, Baz Grafton, Alexandra Dzhiganskaya, Anabella Ortiz, Yoko Baum, Dawn Cooper, Gabriela Acosta, Dide Tengiz, James Yates, Joy Li, Florence Mein, Vico Santos, Holly Farndell, Jan Randen Bautist, Minho Jung

To ensure that you never miss a future issue of the print magazine, subscribe from just £24 for 4 issues.