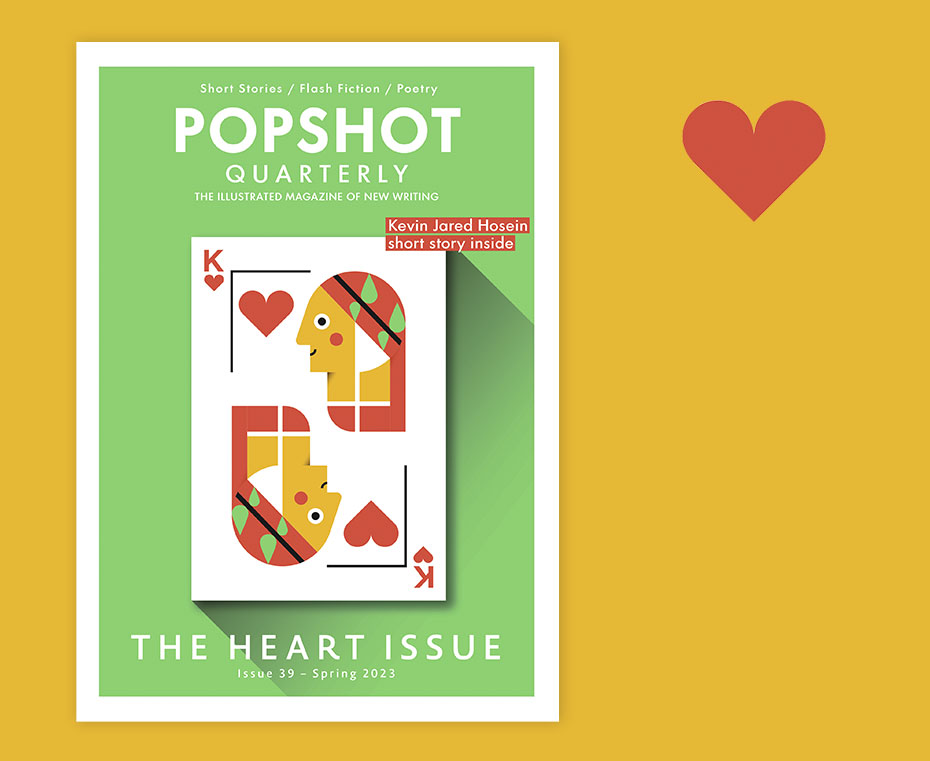 The latest issue of Popshot Quarterly is on sale now. Cover illustration by Chiara Morra
The Heart Issue is a collection of vivid writing exploring the impact of this physical organ and romantic symbol. It cuts deep, with tales of dysfunction, heartbreak and love. Featuring a short story by guest author Kevin Jared Hosein.
Words by: Skye Fulcher, Mantz Yorke, Mike Wilson, Reema Rao-Patel, Kevin Jared Hosein, Charlotte Johnson, Joel Scarfe, Lauren Woods, Les Bernstein, Nicole Chvatal, Emma Robertson, Hope Wandless, Rosebud Ben-Oni, Scampy Spiro, Neil Laurenson, David Brookes, Suzy Aspell, Allan Miller, Clara Berut-Lhopital, Emmaline O'Dowd, T L Ransome, Rachel Lister, Ciarán Parkes, John T Battaglia, Jenna Putnam.
Illustrations by: Chiara Morra, Alissa Thaler, Tímea Terenyei, Martyna Grᾳdziel, Darren Espin, Tim Alexander, Karolin Schnoor, Carmen Dominguez, Sophie and The Frogs, Elena Wong, Poppy Loughtman, Catherine Byun, Kalakal, Margot Szipszky, Katie Coward, Mya Hang, Ginger Ngo, Elisabeth Theo, Bethany Jayne Studio, Milena Muszynska, Tayla de Beer, Varvara Temnichenko, Yvonne Redin, Helen Jarosz, Davide Spelta.
By subscribing to our print edition you can read all four issues published throughout the year from £20. A printed copy of the magazine will be delivered direct your home each quarter. Click here to subscribe.
The digital edition of Popshot is available for reading on tablets and desktop and you will receive free access to the complete magazine archive with your subscription. Click here for the app, here to read Popshot via ISSUU, or here to read via Readly.

To ensure that you never miss a future issue of the print magazine, subscribe from just £24 for 4 issues.