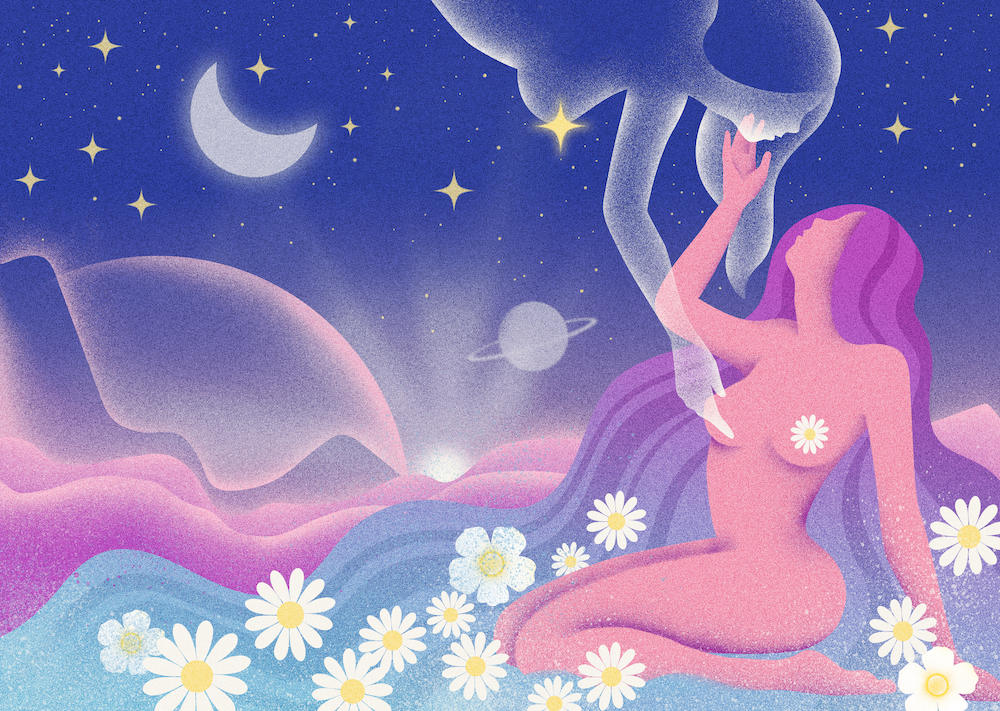 WHAT I ALWAYS WANTED POETRY TO TELL ME
Elizabeth Gibson's beautiful poem is a joyous explosion of feelings on sexuality, body image and how poetry can set you free. Illustration by Chu Chu Briquet.
Hey, being gay is fine – it is actually quite lovely and warm,
and here is this woman I have fallen for, here are descriptions
of her that will make you cry with relief, see stars of desire.
And oh, god, the human body is wonderful: all hair and sweat,
round like a planet or slack as a river, it is life and history
and poetry and yours will be a miracle to someone, someday,
and it is fine for it to change, fine for your mind to change,
and did I mention it is just gorgeous and brilliant being gay?
It can be soft and careful, or it can be the ocean and fire,
and you are welcome to read my accounts of it with hands
between your thighs – nothing is dirty inside you, I swear,
it is okay to search yourself to find an answer, find many.
This is how I have got here intact, how I fought the pain,
so please – stay. You have something to offer, I guarantee it.
This poem appeared in the Freedom Issue of Popshot Quarterly.

To ensure that you never miss a future issue of the print magazine, subscribe from just £24 for 4 issues.