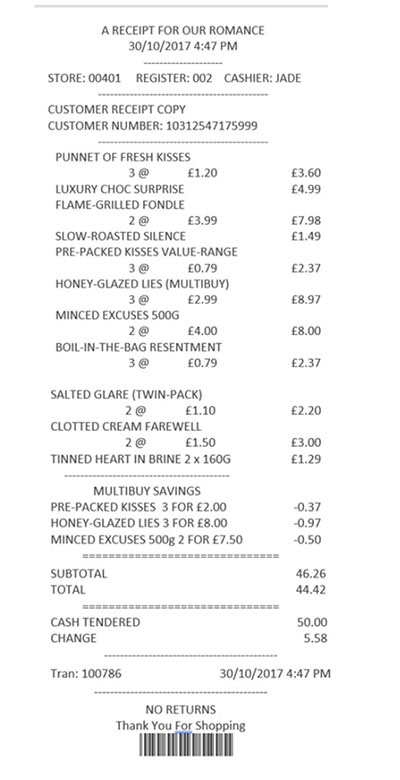 A RECEIPT FOR OUR ROMANCE
How much would you pay for a fresh punnet of kisses? Jade Cuttle tots up the sum total of a brief relationship in this witty poem (above).
This poem is the unlikely product of Jade Cuttle's stint as a litter-picker. Jade has performed her poetry on BBC Radio Three, won competitions run by BBC Proms and Foyle Young Poets, and is a BBC Introducing supported poetic songwriter. She lives in Paris and York.
A Receipt for Our Romance was featured in The Romance Issue of Popshot. Order your copy here.

To ensure that you never miss a future issue of the print magazine, subscribe from just £24 for 4 issues.