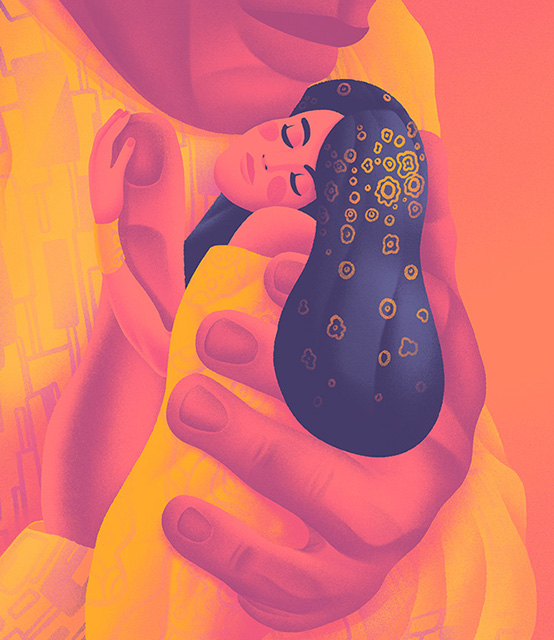 Get your heart pumping with this clever flash fiction by Laura Besley. Illustration by Kevin Deneufchatel.
Dave carries his girlfriend in the left-hand breast pocket of his shirt, thinking – for he is a thoughtful man – that she'll find the steady rhythm of his heart comforting.
In the early days, she used to pummel him with her dainty fists, little bursts of energy banging out messages he couldn't decipher. Instead, he pretended it was her heartbeat; blindly seeking his own comfort.
As the days grow shorter and colder, they live in silence. His heartbeat is muffled by knitted layers. She sleeps most of the day, fists clenched, but still; hugging her knees to her body for warmth.
This piece appeared in The Mystery issue of Popshot Quarterly.

To ensure that you never miss a future issue of the print magazine, subscribe from just £24 for 4 issues.