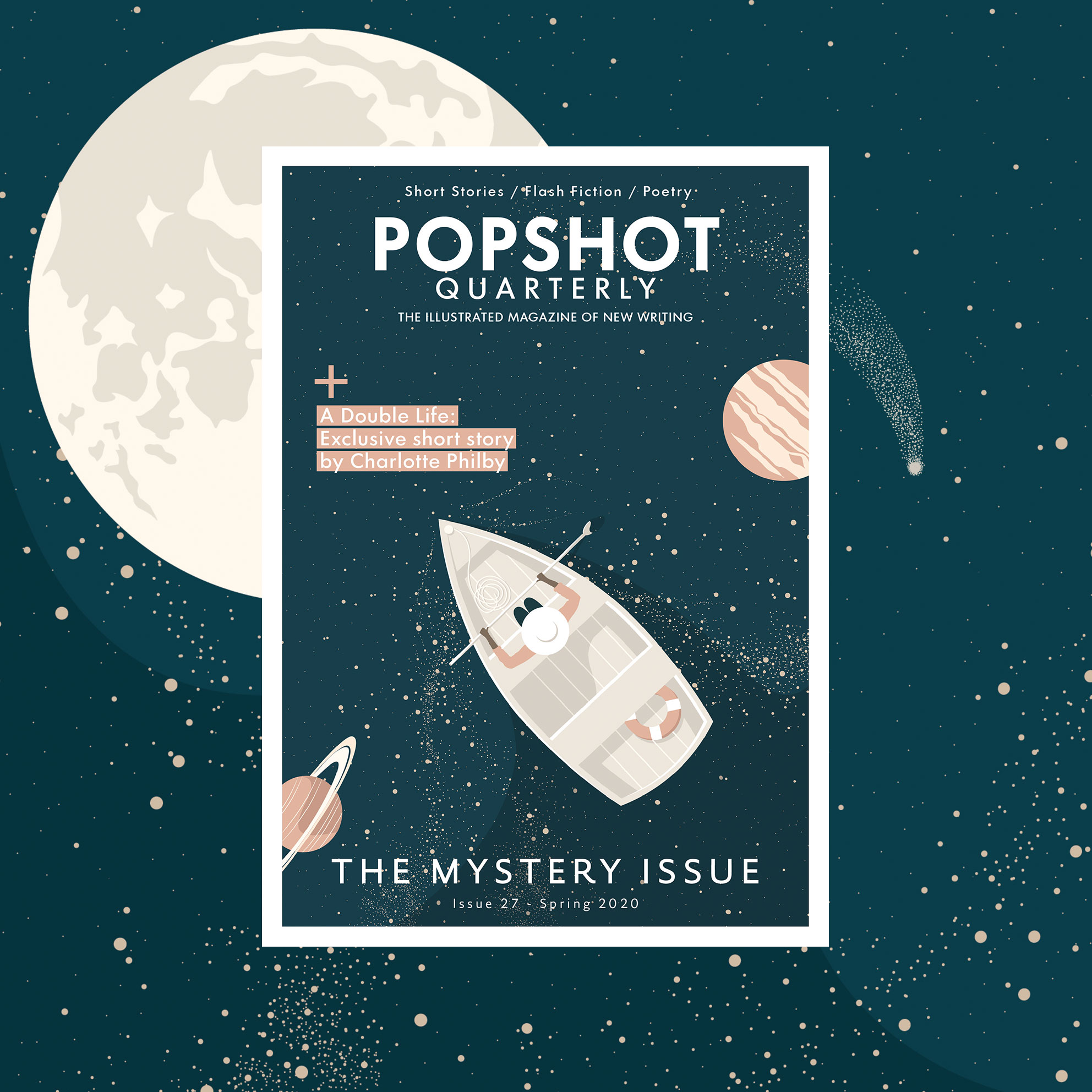 THE MYSTERY ISSUE IS HERE
The Mystery issue is now on sale in bookshops, WHSmiths and online. The 27th issue of Popshot is a collection of vivid writing exploring our fascination with solving riddles, disentangling lies and finding hidden truths. It includes a startling array of stories and poetry, revealing everything from the mysteries of naivety, to what's hidden in a creepy attic, to the motivations of match-making sea monsters. It also features an exclusive short story by Charlotte Philby, author of The Most Difficult Thing.
Words by Carmen Barefield, Anbur Ghouri, Kathryn Keane, Ash Dean, Sarah Stretton, Cian Murphy, Di Slaney, Sian Thomas, Morag Anderson, Emily Rose Galvin, Shane Leave, Amy Barnes, C. M. Lindley, Laura Besley, Peter Gardiner, Tami Orendain, George Perrett, Christopher Linforth, Charlotte Philby, Nidhi Arora, Michael McClelland, Robert Scott, Liz Warren-Pederson, Danielle Shaw, Lorena Charrouf.
Illustrations by Irina Perju, Irina Kruglova, Callie Mastrianni, Hollie Fuller, Lorenza Cotellessa, Grace Lanksbury, Juanjo Jimenez, Hannah Dyson, Mary Zaleska, Cinzia Franceschini, Jade They, Rachael Presky, Katie Hicks, Kévin Deneufchatel, Jo Berry, Silvia Stecher, Martin Stanev, Ulrika Netzler, Richard Allen, Leia Krapov, Jen Yoon, John Cei Douglas, Li Zhang, Aurelie Garnier, Ollie Hurst, Neil Webb.
Orders will be dispatched within two working days.
UK / £6 + p&p
BUY NOW
EUROPE / £6 + p&p
BUY NOW
WORLD / £6 + p&p
BUY NOW

To ensure that you never miss a future issue of the print magazine, subscribe from just £24 for 4 issues.