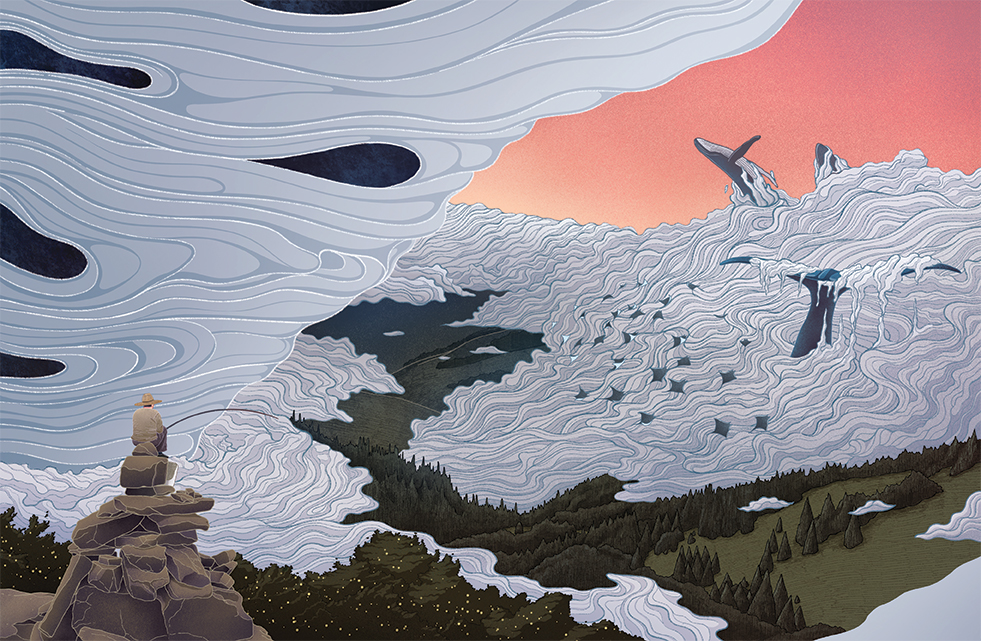 WHY CHANCE IS ALWAYS POWERFUL
In every issue of Popshot Quarterly we include quotes related to the theme by big names in the world of literature. Illustration by Jason Lyons
For The Chance Issue we asked illustrator Jason Lyon to respond to the following words by Ovid, a Roman poet who lived during the time of Augustus, but whose words are as true today as they would have been two thousand years ago.
"Chance is always powerful. Let your hook be always cast; in the pool where you least expect it, there will be fish," – Ovid, Heroides
We think you'll agree that Lyon's landscape of leaping humpback whales and forests being subsumed by rising tides, does the poet's beautiful words proud.
You will find The Chance Issue of Popshot Quarterly in WHSmiths, book stores and online today.

To ensure that you never miss a future issue of the print magazine, subscribe from just £24 for 4 issues.