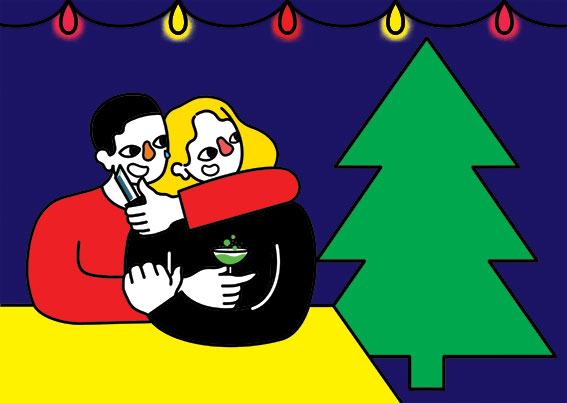 JOE DUNTHORNE INTERVIEW: THE BIGGEST JOY OF WRITING IS NOT KNOWING WHERE I'M GOING
The Chance Issue of Popshot features a poem written by award-winning author Joe Dunthorne who first made his name with debut novel Submarine and whose first collection of poetry, O Positive, was published this year.
What inspires and drives you to write?
Curiosity, mostly. For me, the biggest joy of writing is in not knowing where I'm going. I love the feeling of following your mind into itself, of seeing what lives inside you.
You write poetry, short stories, novels and screenplays – how do you know (or at what point in the creative process) what format your story or idea is going to take?
Usually each story suggests its ideal form. In my experience, poetry is good at pinning a single moment under a microscope. Short stories tend to suit more experimental structures, weirder voices. Novels are often more about depth of character. Although there are obviously endless exceptions. Sometimes I change a story into a poem then end up hiding it somewhere in a novel. Whatever feels right.
Your poem "The Spins" (featured in the Chance Issue) brilliantly evokes the contradictions of the festive season — wanting to see family and loving them, but the madness and emotion that prolonged proximity and forced jollity can engender. What do you and your family do at Christmas and how do you avoid getting the spins?
We are usually quite a harmonious – or conflict-averse – family. We tend to all get together in Wales or Scotland and go for walks, eat food and play board games. The most notable family Christmas argument was between my older sisters. They fundamentally disagreed about how best to cook the scrambled eggs. It may sound as though the stakes were quite low but it became the prism through which they saw each others souls.
In terms of avoiding the spins, I think that getting out of the house is essential. I would recommend contact with non-humans. Feeding birds. Hugging dogs. Nodding to cows and sheep. And of course the other important rule is: never play Monopoly.
Can you describe your writing process?
I'm a morning writer so I get up as early as I can and try to write something, anything, while my brain is still fuzzy and dreamy. Recently, I've gotten into using a typewriter for these early morning poems and flash fictions. There's magic in the way the typewriter publishes your work as you write it. Every keystroke goes to print. There's no going back. Plus, it makes a cheerful ding noise when you get to the end of the line. What could be more encouraging than that?
What is the novel or collection of poetry you wish you had written?
Oh, there are so many. Perhaps Everything Ravaged, Everything Burned by Wells Tower – surely one of the best short story collections ever written.
What are you writing right now?
I'm writing poems and short stories and just experimenting. I recently started sketching a graphic novel about a man's co-dependent relationship with his talking verruca.
Joe Dunthorne's poetry collection O Positive is published by Faber & Faber (£10.99)
Illustration by Wendy Wong

To ensure that you never miss a future issue of the print magazine, subscribe from just £24 for 4 issues.