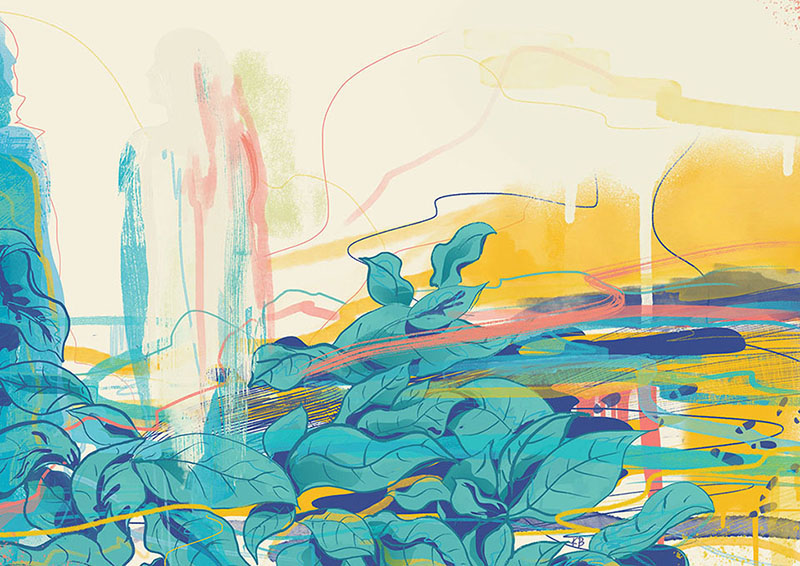 Charlotte Spires explores the idea that we romanticise strangers, even those lovers we once knew so well who have since become strangers. Illustration by Karolina Burdon
Strangers
There are strangers in the beginning:
those who untuck the neatness from your edges,
propel
you forward into the warmth
reminiscent of an old friend's
familiar grip.
Then, there are strangers at the end:
those silhouettes of a person
gutted
from the presence of your life,
who took the tucked away parts of yourself
with them.
This poem by Charlotte Spires featured in The Romance Issue of Popshot magazine.

To ensure that you never miss a future issue of the print magazine, subscribe from just £24 for 4 issues.