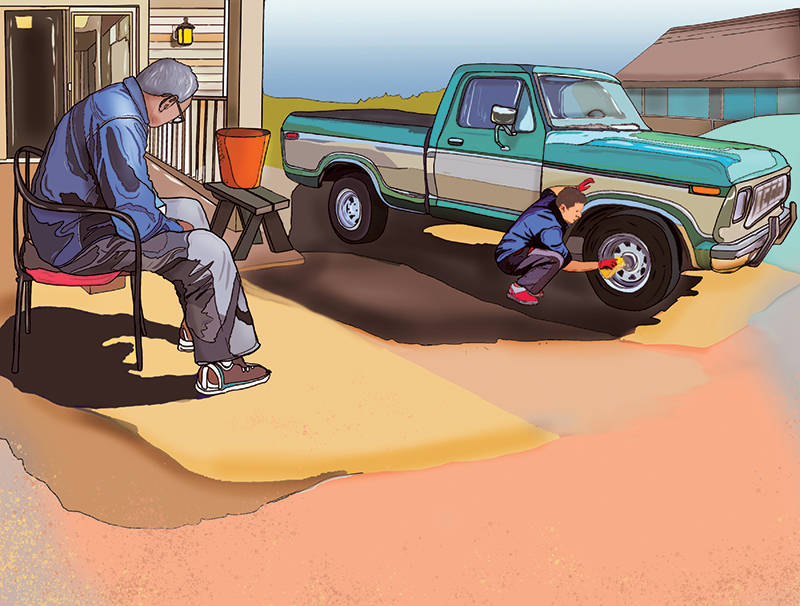 David Romanda's poem was inspired by a childhood encounter with a neighbour. Illustration by Joseph Crisp
I'd heard he was dying
from lung cancer.
He'd let me
wash his old pickup
once a week.
He always paid six dollars
and he never checked
my work.
My buddy would
come around
a couple days after
I'd washed the pickup
and ask Mr Cancer
if he maybe wanted
his truck washed.
He'd always say:
Sure thing, kid.
His truck always seemed
to be in the driveway.
It was always clean.
Regret is from The Truth Issue – Issue 20. Order your copy here

To ensure that you never miss a future issue of the print magazine, subscribe from just £24 for 4 issues.