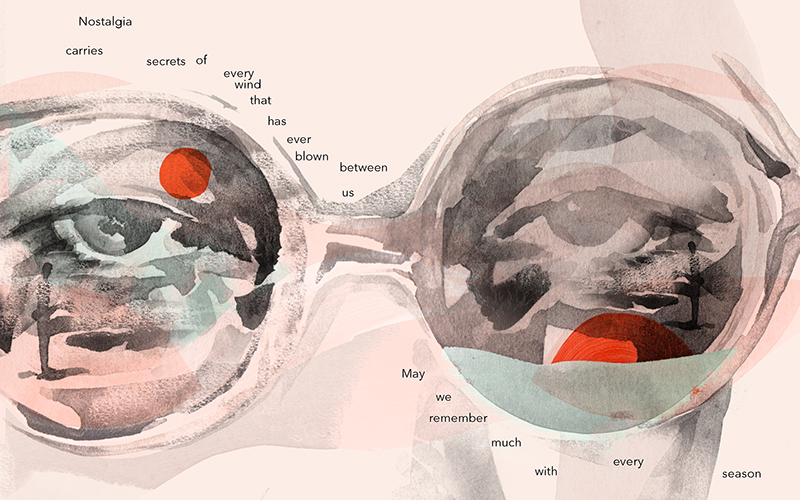 JOIN OUR FREE POETRY AND ILLUSTRATION WORKSHOP
We're launching our first workshop this month with Lyrix Organix and House of Illustration in London. Sign up here
Popshot is excited to announce that we are partnering with Lyrix Organix and House of Illustration for our first poetry and illustration masterclass on Monday 30 July. And participants will get the chance to create work for our winter issue on the theme of nostalgia.
The workshop will be led by UnFOLD artists, illustrator Joanna Layla and poet Sophia Thakur, and will invite young poets and illustrators to explore the interplay between words and images. In the morning session, participants will look at how to generate and develop ideas. In the afternoon, they will develop their concepts into multilayered magazine spread designs.
Over the course of the day, participants will learn about the editorial process, print and art direction, the performance of the page, and the importance of collaboration in poetry and image-making.
Through the masterclass and subsequent mentoring, participants will have the opportunity to submit their poetry and artwork for the magazine and website.
The workshop will take place in the House of Illustration studio as part of an education programme run by Emily Jost. House of Illustration is the UK's only public gallery dedicated solely to illustration and graphic art.
Interested in taking part? Here are the details
Date: Monday, 30 July, 10am-5pm
Venue: House of Illustration, King's Cross, London
Price: Free – but spaces are limited
How to apply: Fill out the form here or email joannalayla@lyrixorganix.co.uk

To ensure that you never miss a future issue of the print magazine, subscribe from just £24 for 4 issues.