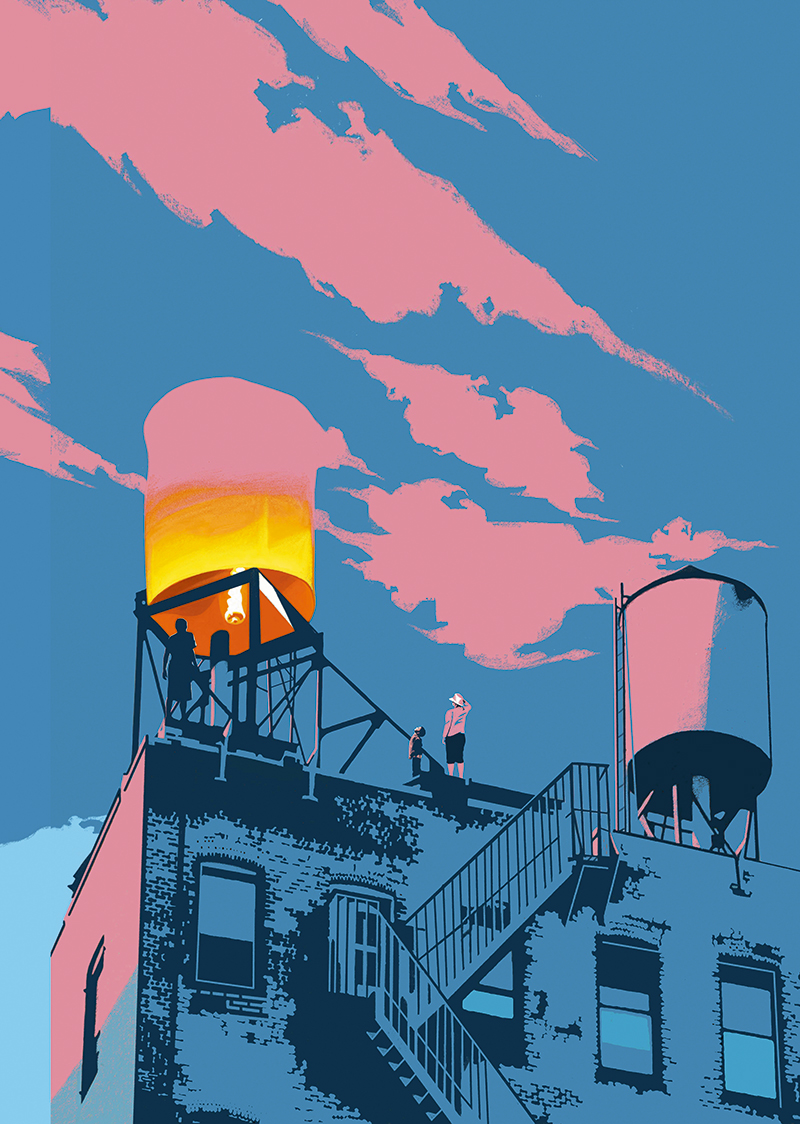 Lucy Winrow's poem suggests that even small acts can ease what seems like insurmountable grief. Illustration by Ivan Canu
We ink them all over in kisses and hearts
Fuse fingers into nests around each flame
We wait for a slow, rolling heat to blister the air
Letting out a rash of white balloons
Their flickering skins dancing on the blacks
Of our eyes.
And even though my head is in the bin
With the cellophane and its 99p sticker
And even though my head is in a tree
Two weeks from now, imagining the ribs of it
Charred orange with rainwater, bust open
Like someone's taken a tin opener to it
Our wet words bandaging the branches and leaves
Something heavy has lifted away from me
And it keeps on rising.
Airbag is from The Hope Issue – Issue 16. Order your copy here

To ensure that you never miss a future issue of the print magazine, subscribe from just £24 for 4 issues.