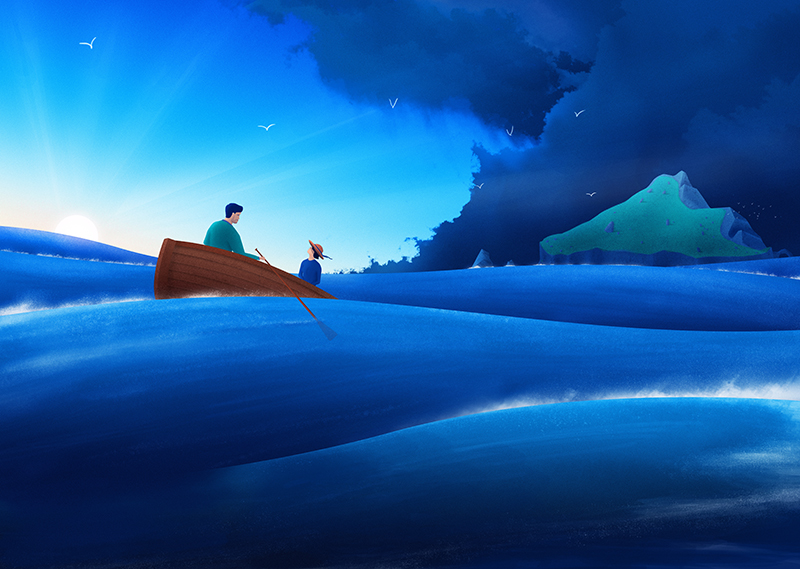 The truth remains unsaid in this moving poem by Ruth Steadman. Illustration by Cody Muir
Before you died
you told me
I don't want you
to ever be lonely.
I remember that day
you rowed our family
across to the island.
I remember the picnic
and how we were hit
by a storm so heavy
you were forced to carry
us each back in turns.
You took me first.
I remember the two of us
alone in that boat,
the oars small comfort
against the waves.
I recall wanting to talk –
how I knew that this
was when I should say
everything important.
But we remained
mute to the shrieking gulls
so afraid of ourselves.
I recall how you left me
to go back for the others,
your slim back shrinking
against the swell.
You were gone for hours.
I remember the wet
waiting, pacing
the length of my shore.
I recall just how it felt
to know I'd survived –
my throat hot and silting
under emptying skies.
The Island is from The Truth Issue – Issue 20. Order your copy here

To ensure that you never miss a future issue of the print magazine, subscribe from just £24 for 4 issues.