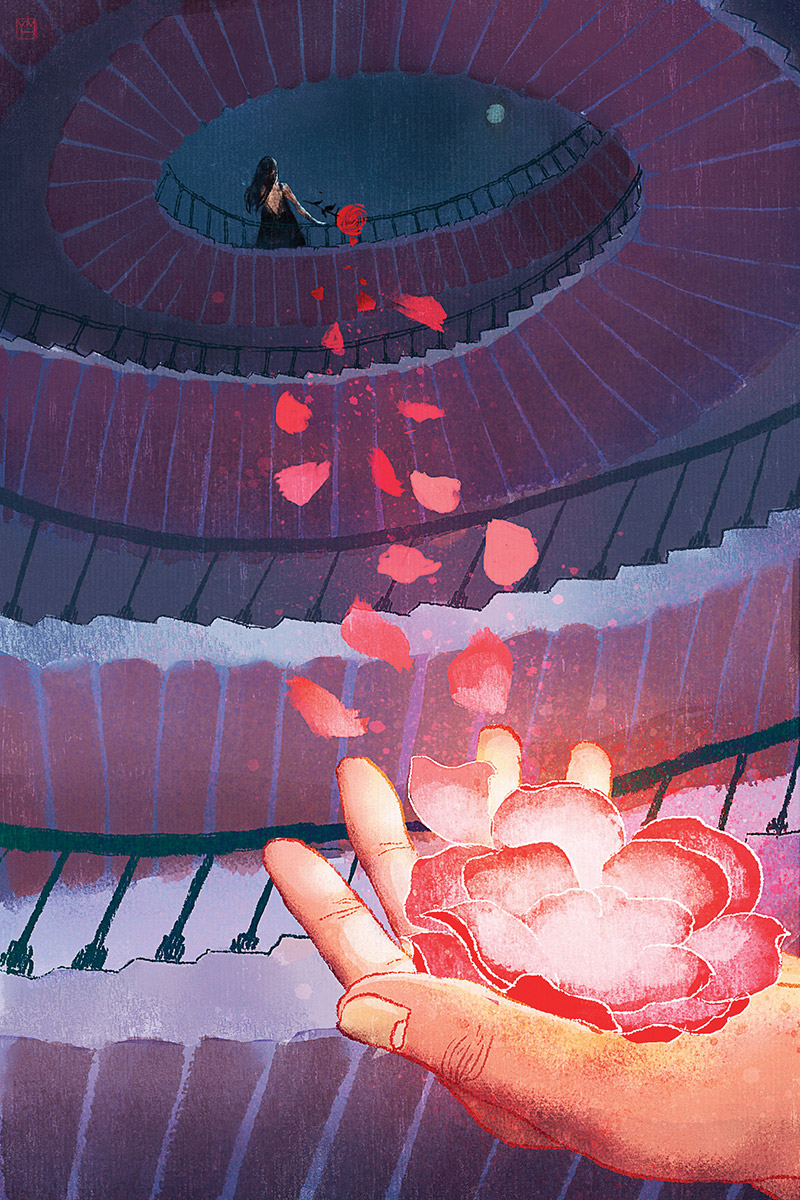 THANK YOU FOR YOUR ROMANCE SUBMISSIONS
From lyrical missives of love to cynical notes of heartbreak, realistic reminiscences to extraordinary tales of the future, the Popshot submissions box is now joyfully overflowing with contributions for The Romance Issue, out on February 1.
Thank you for the poems, short stories and flash fiction – charming and witty, mournful and moving.
Now we just have to pick as many as we can fit onto our pages and send telegrams to our illustrators.
We shall update you on the next stage as soon as we can.
Laura
Popshot, Editor
Illustration by Yu Ming Huang

To ensure that you never miss a future issue of the print magazine, subscribe from just £20 for 4 issues.