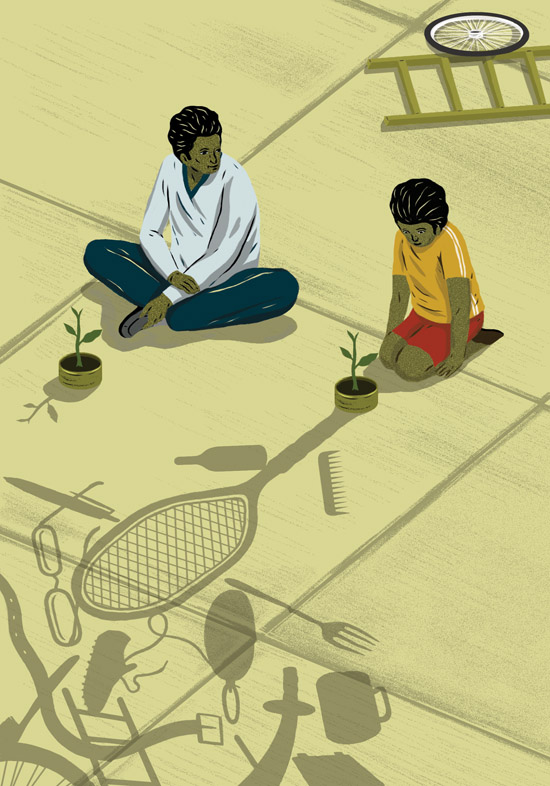 Jenna Heller's poem is a parent's prayer, urging young minds to stay open to the unknown future and all its possibilities. Illustration by Yaimel Lopez.
You must forget about the horizon
that the world is round
that the earth circles the sun
that a thing cannot be in two places
at the very same time.
You must turn your bedroom into a fort
see a spaceship in an empty egg carton
dream up games that only you understand
scratch out comics and never apologise
for the quality of your drawings.
You must find 'what is' inside 'what isn't'
go north when everyone else turns south
span the distance between dreams and reality
map out uncharted routes and pathways
discover hazy new frontiers.
You must believe in illusion
travel through the looking glass
explore beyond the wardrobe door
trust in platform 9¾
test the wrinkle and forget time itself.

To ensure that you never miss a future issue of the print magazine, subscribe from just £24 for 4 issues.