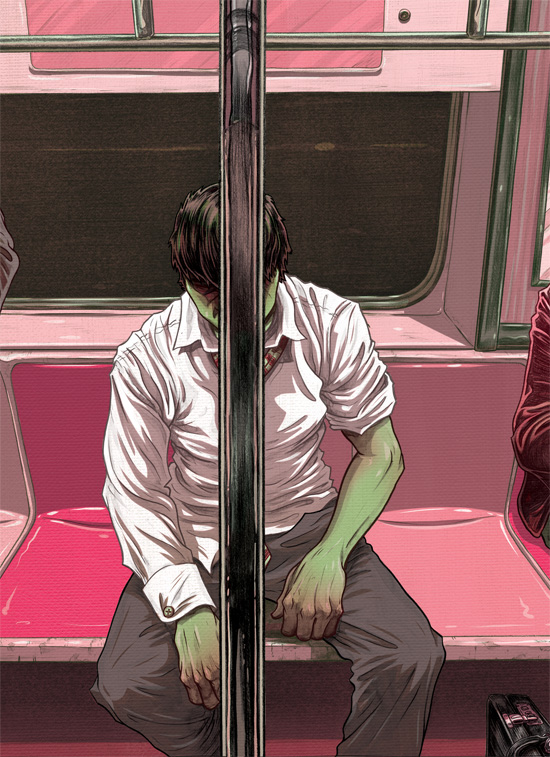 A poem by Elles Rebelles, written about the journey people take when travelling in and out of heroin addiction. Illustration by Max Temescu.
People could never tell
That you walked a long hard road out of hell
Learnt the right words, perfumed them expensively
Danced and smiled, pranced and shone
So delighted, were they, by your company
You heard it at night, a golden brown hunting horn
The gentle pull started slowly, softly
A single tear would lie on your pillow in the morn
Your fingers itched, phantom pains for a damp room far away
Found yourself in the bad part of town, soul torn
Offending people with your proper talk
You betrayed your broken brothers
But they took you back, back to their beds of chalk
Smile on your face, peacefully you slept
Problems all fled when you dug into your arm
Two sides of town were astonished by your comeback, three lovers wept
With a smile on your face, peacefully you slept.

To ensure that you never miss a future issue of the print magazine, subscribe from just £20 for 4 issues.