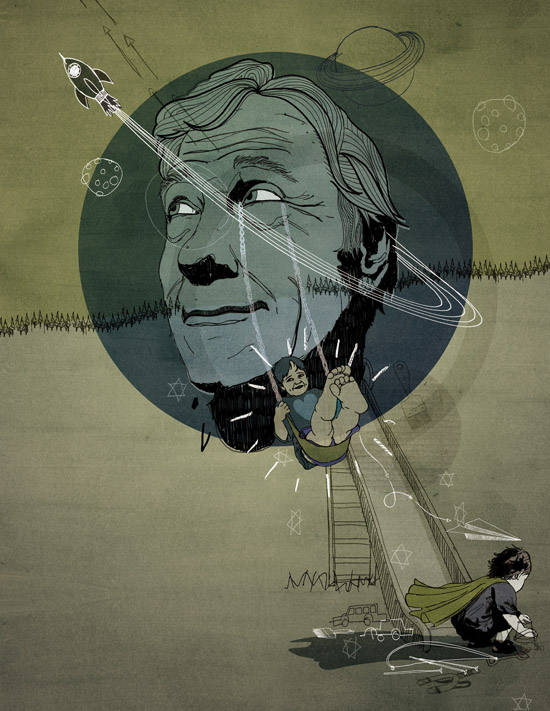 A poem by Matthew Fieldhouse, written to address the vast differences between oneself as a child, and as an adult. Illustration by Tobias Hall.
This is the bow and arrowed child,
the supple, soft, bone marrowed child,
the sherbert sweet, marshmallowed child,
with a mouth that's full of maps,
and rosebud sap,
the kind that coarses through his limbs,
fills his head with playground planets, penny sweets and bruising shins,
that summer skin,
with grit packed scars on mud packed knees,
fills his eyes with cornfield continents, paper planes and clambered trees,
such jamboree,
but as the molten years flick by,
I've painted that marshmallow child in Dulux One Coat White,
now out of sight,
layer on layer of matt emulsion,
he's covered now, white smothered now, this act of adult expulsion,
a strange compulsion,
but on occasion comes a day,
where the paint gets chipped, emulsion splits and that child comes out to play.

To ensure that you never miss a future issue of the print magazine, subscribe from just £20 for 4 issues.