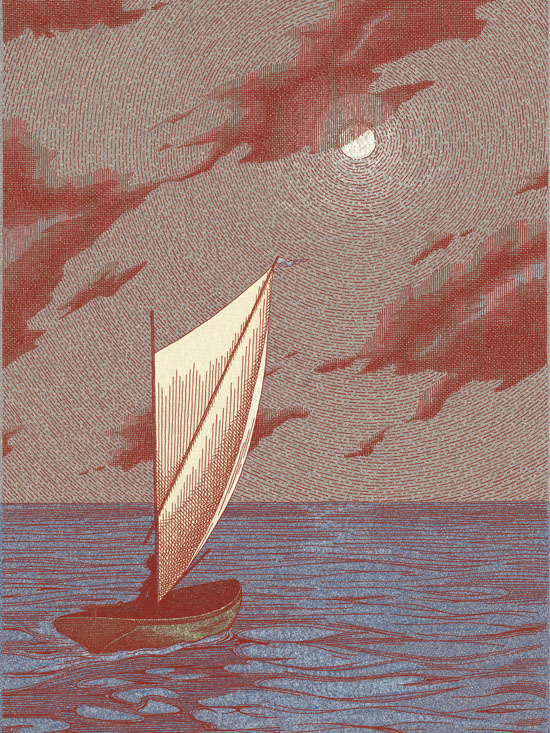 Inspired by conversations with his 92-year-old father-in-law, John Rowland's poem considers the ultimate adventure. Illustration by Bren Luke.
Somewhere, in a quiet place,
On some other day in some other year,
I'll learn what I need to know.
I'll see the fear for the lie it is,
Let my spirit slip the lines,
Set sail on a course newly charted;
A course only I may follow.
Those who remain here will remember
The bits and pieces they still hold.
They'll paint a picture or frame a photo
Believing they knew me through and through.
But the real me will be in the wind,
Leaving only shadows and ripples behind.
History will, as always, be incomplete,
Images captured in the twilight,
Details hidden by the approaching night.

To ensure that you never miss a future issue of the print magazine, subscribe from just £24 for 4 issues.