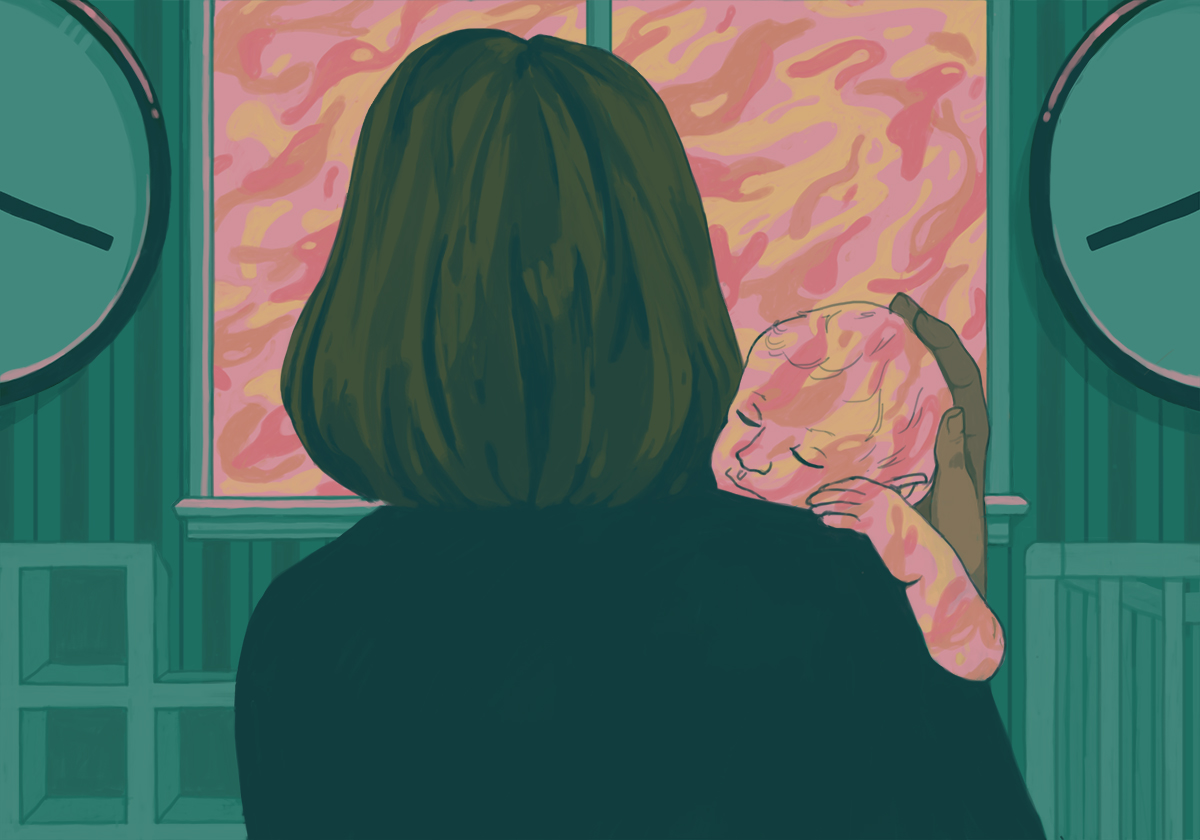 A poem by Zelda Chappel on how the arrival, and departure, of a newborn changes one's understanding of time and its value. Illustration by Ashley Floréal.
You showed us how to measure time properly, how it falls
in the rise of your ribcage, makes space between your breaths.
Forget the years. This is about days, your age in minutes
countable on tiny digits and eyelashes in continuous tallies
a winter bird with a lonely first song. You show us how
to grab the light with your fist and hold it, your grasp of day
so much better than ours. But you weren't made to keep count
in the ways we were. When time fell short we wanted more.
At night your hair was a thousand earth-winged moths
twitching for the sun. That should have been my first clue.

To ensure that you never miss a future issue of the print magazine, subscribe from just £20 for 4 issues.