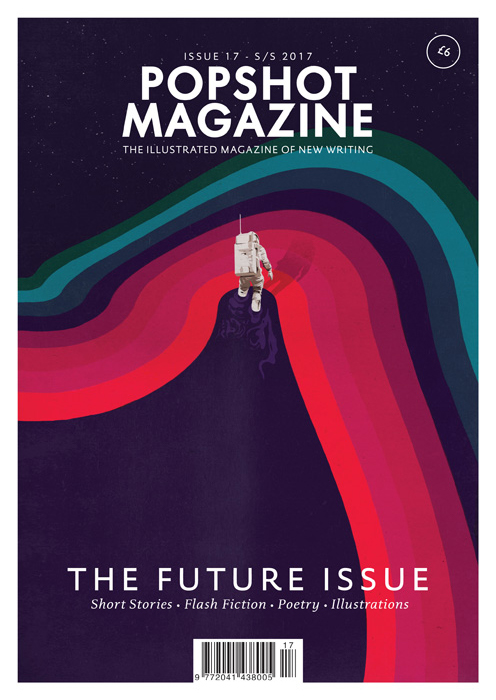 REVEALING THE COVER OF THE FUTURE ISSUE
Take a sneaky peek at the cover of our impending issue, The Future Issue, now available to pre-order and launching on April 1st.
After sending our seventeenth issue off to print this morning, we're delighted to unveil its cover artwork, illustrated by long-time Popshot collaborator, Jörn Kaspuhl. In the lead up to its release in just over two weeks' time, we'll be revealing snippets from the new issue over on our Facebook and Instagram.
The Future Issue can be pre-ordered at our single issues page for £6 + p&p, or you can subscribe from £10 and receive Issue 16, Issue 17 and Issue 18 over the coming year, plus complete access to our digital edition, containing every issue we've ever published. That's £30 worth of Popshot for just £10 with all postage included in the price. Crazy? Crazy. Find out more at our subscribe page.