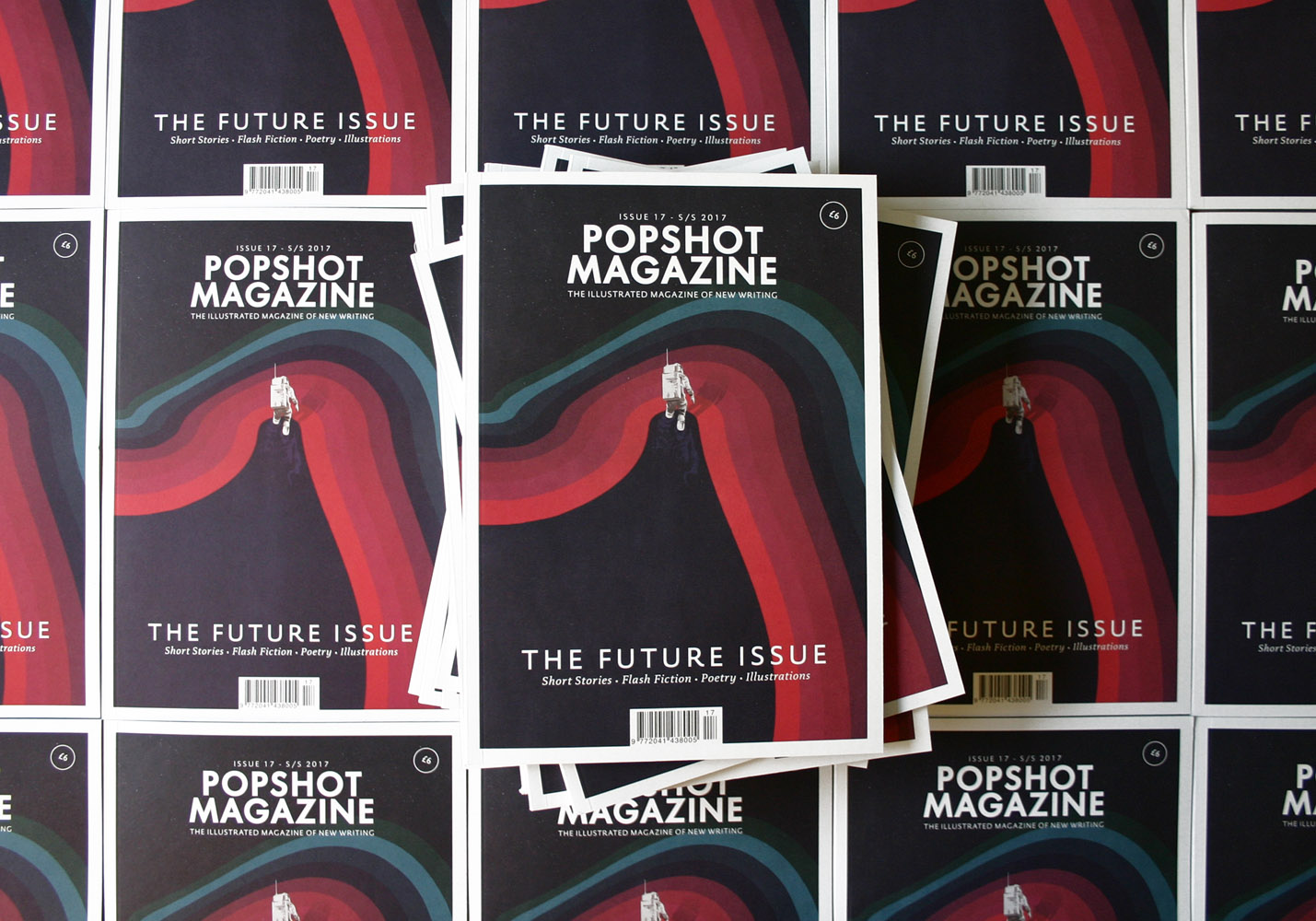 THE FUTURE ISSUE HAS ARRIVED
Our brand new issue is out today, featuring a captivating collection of illustrated short stories and poems that cast us into a divergent future.
We're delighted to announce that our seventeenth issue, The Future Issue, is fresh off the press and out now. Inside, we'll find a couple living out their desires in a digital world, a woman on the hunt for a code that could save the planet, a robot who starts to experience human emotions, a father who finds himself slowly melting, and a place where no future exists at all. For a more detailed introduction, read this issue's editorial (interlaced with spreads from the Future issue) directly below.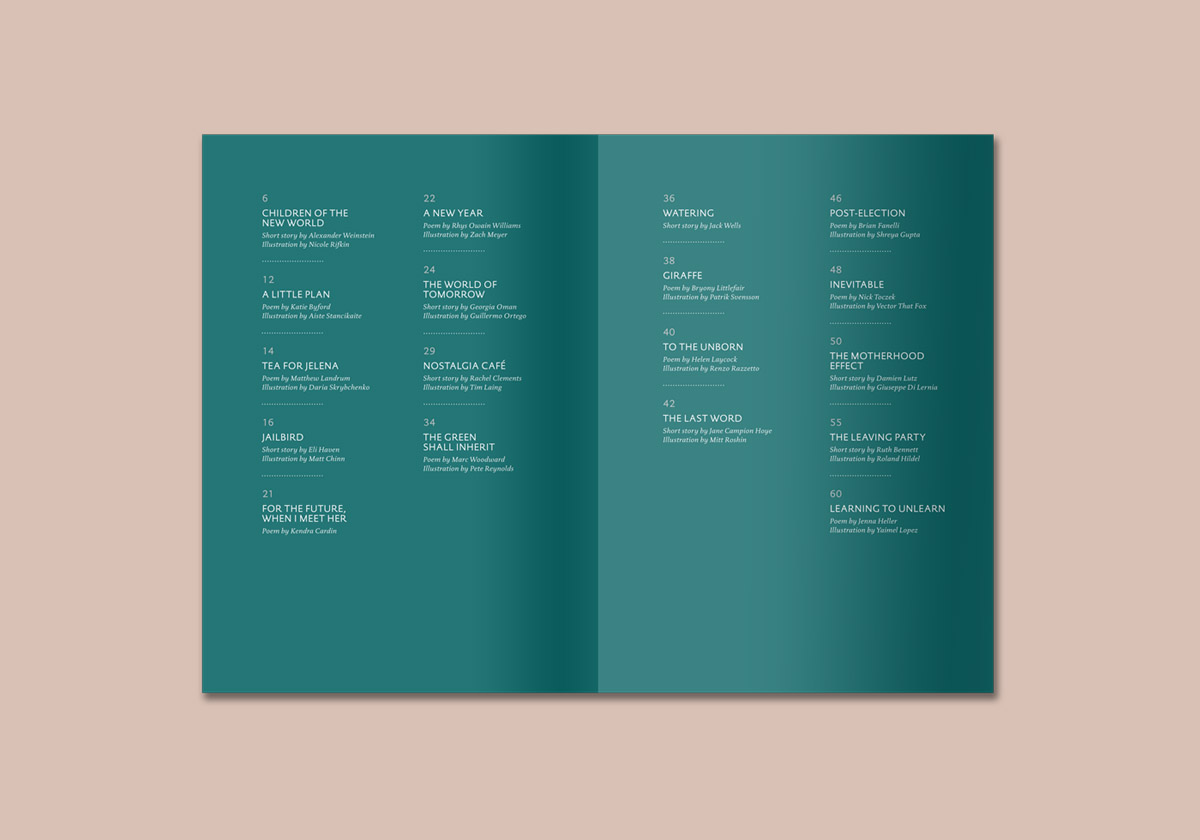 "If you're a regular consumer of news, the future is not bright and (aside from Donald Trump's Wotsit-esque colouring) it's not orange. No, it's probably a darker, muddier colour than that. The future is frightening and divisive. It's evil and full of stupidity. It's a few steps away from an apocalypse. Even if you don't read the news often, you might, through osmosis, subscribe to this view."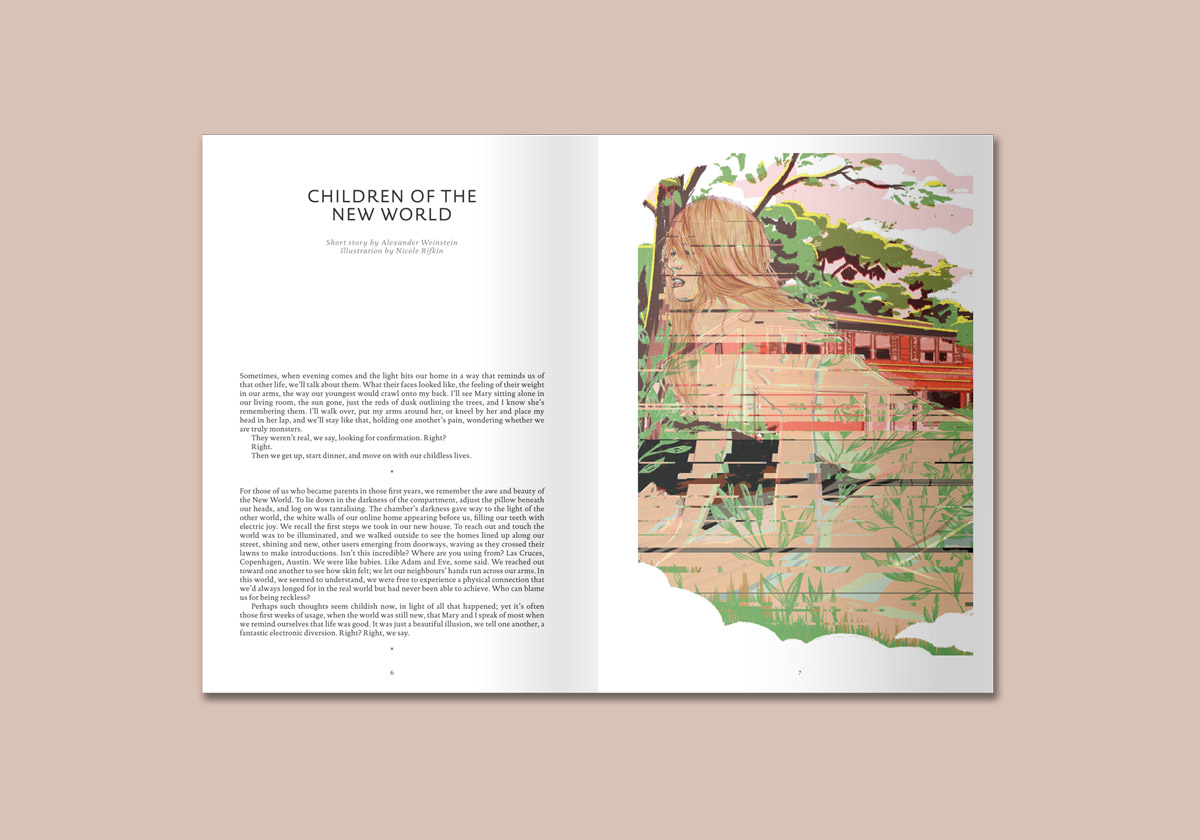 "Many outlets on the internet will probably support it because that's what the internet does. It allows people to express extreme views or aspects of their characters fairly anonymously. So they do. Then these views are shared or responded to with similarly extreme views layered on top. Then it becomes interesting (because everyone is fascinated by drama) and shortly after it becomes upsetting because we start to believe that this is a true representation of humanity and its future."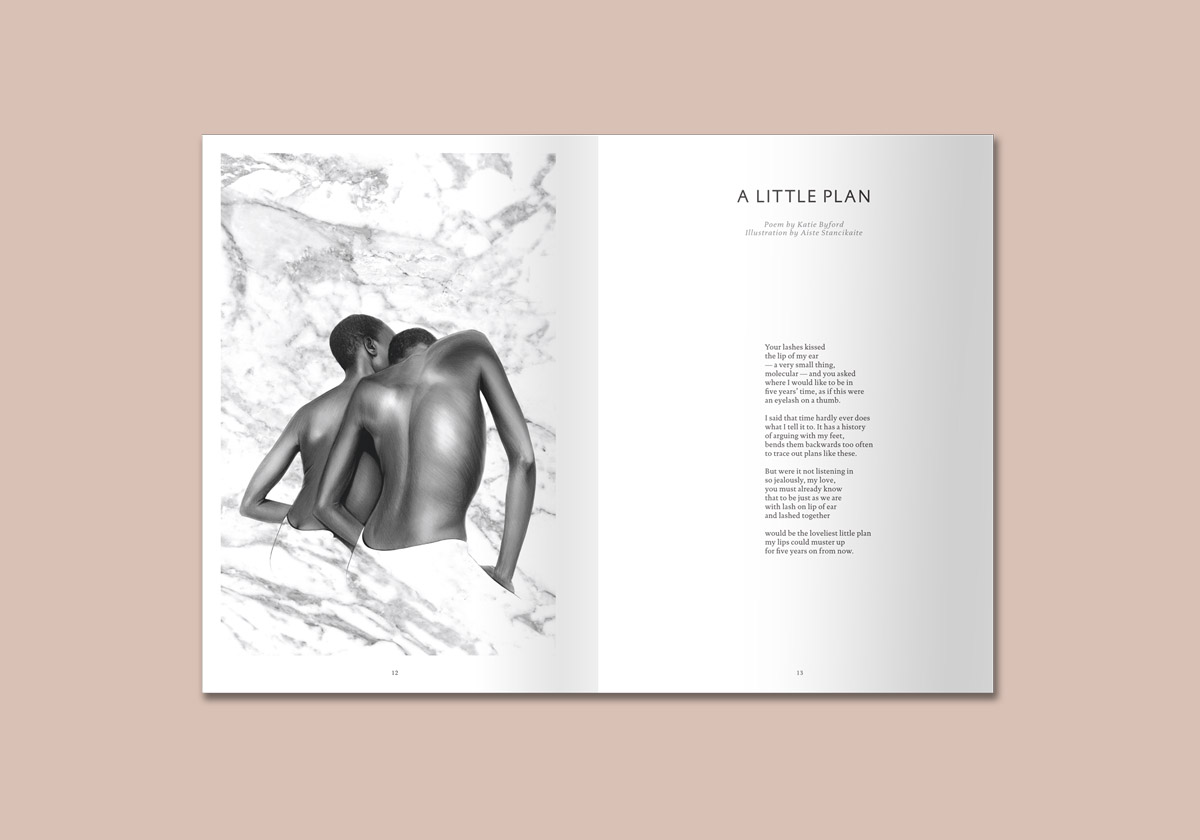 "What we tend to forget is that the media and the internet isn't representative of the real future, because the real future is nowhere near as dramatic. The real future won't sell newspapers. It won't generate impressive page views. It won't cause a reaction. The real future is far closer to what you see when you walk out of your house today than it is to the media's portrayal. But, for some reason, we start to believe the media and social media reality more than we believe our own."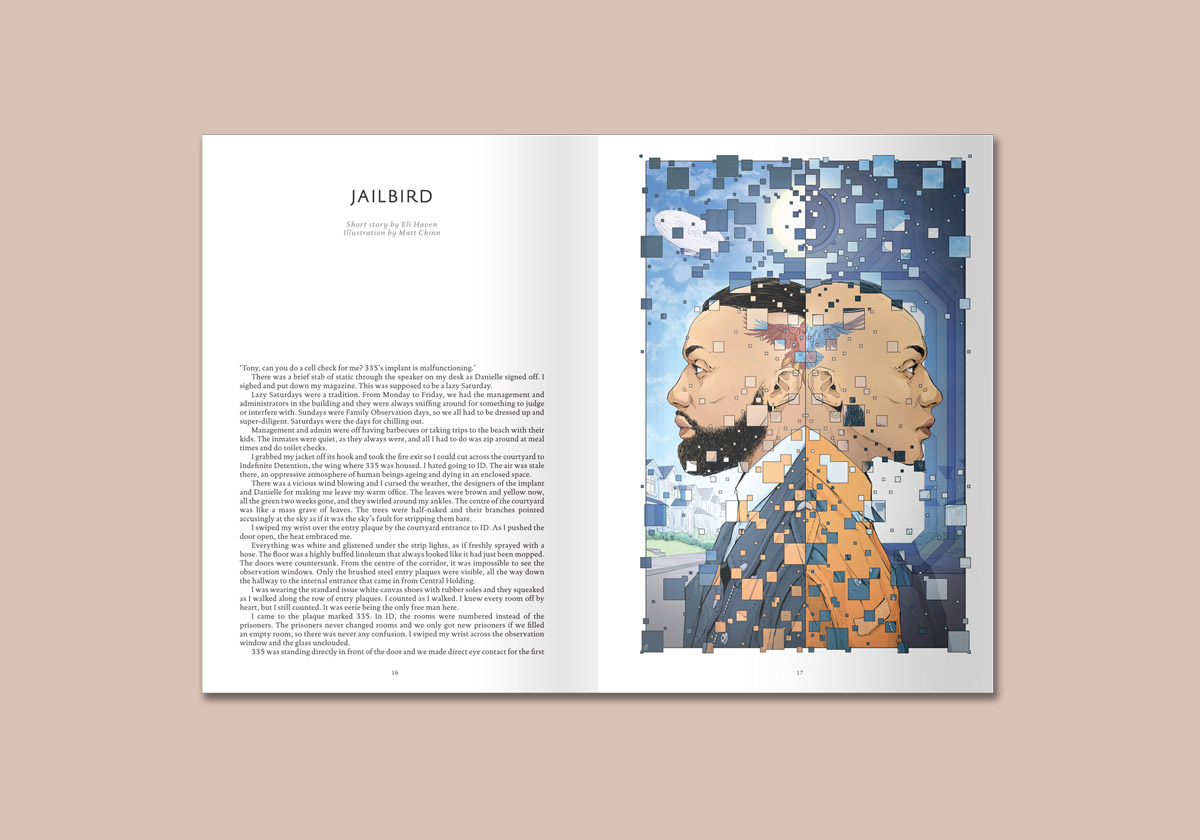 "What we've come to realise through the creation of this issue is that the unsettling predictions and depictions of the future do serve a purpose. A number of the pieces published in the pages of this issue represent a world, or a situation, less satisfactory than the one we're currently in. This is especially true of the short stories. We've published them here because we think they make for interesting narratives; but they also serve to question, challenge and inspire thought. They are warning signs, pointing to dark corners to make sure we don't stray into them. However, they're not here to encourage the abandonment of optimism. Quite the opposite. Sometimes it's important to point to the darkness to remind ourselves to stay in the light."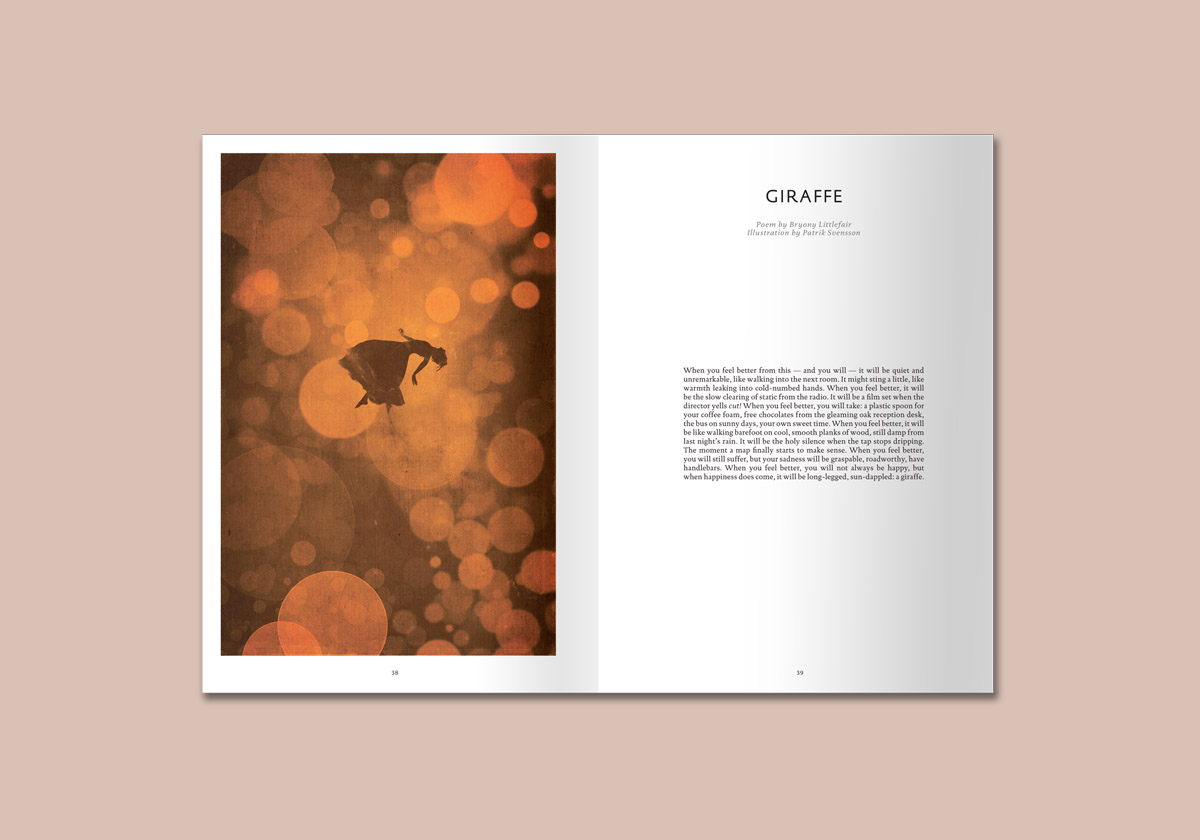 Pre-orders and subscribers' copies will begin landing on British doormats from tomorrow, with readers further afield receiving them in the next week or two. The new issue will hit British newsstands next week, arriving in bookshops in Europe and the rest of the world by mid-April.
To get your hands on a copy, buy a single issue for £6 + p&p or subscribe from £10 to get The Future Issue as your initial copy, followed by our next two issues over the coming year, plus free access to our digital edition which contains every issue we've ever published. We're off for a sit down.