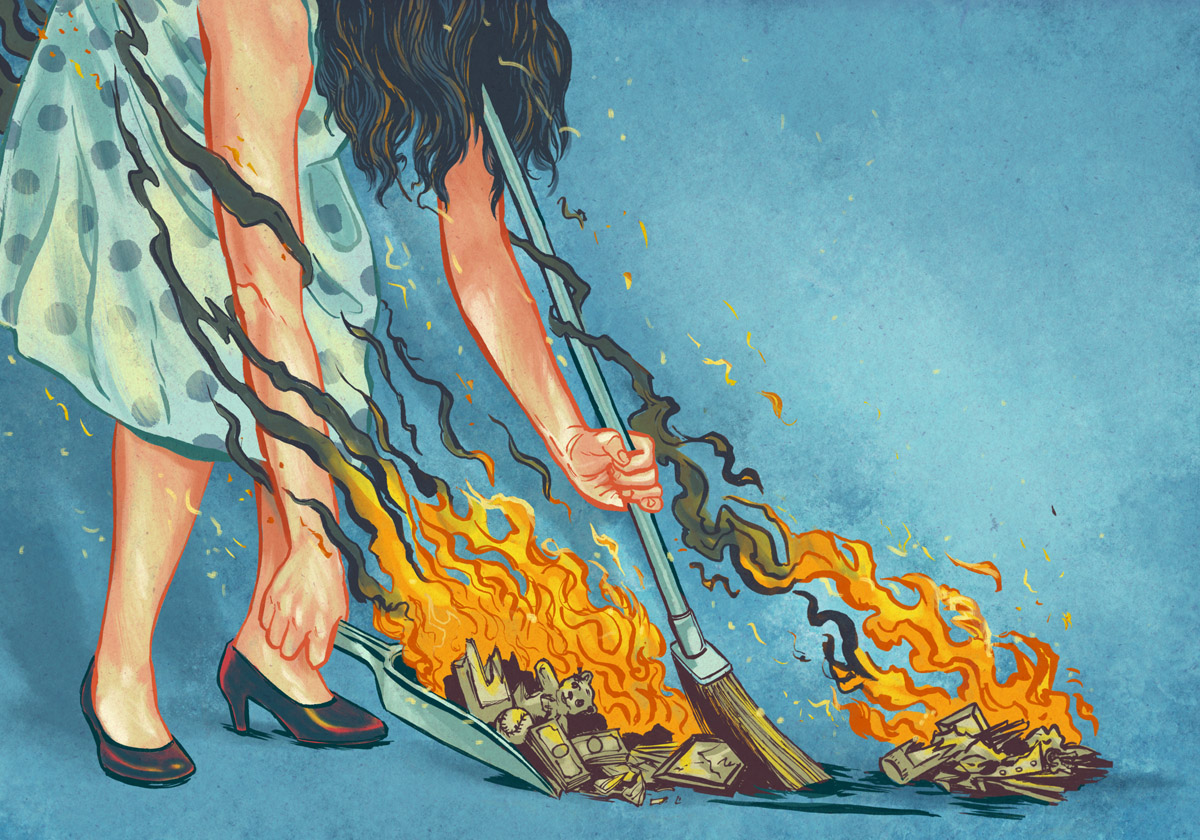 A spirited poem by Alexander Blustin, written to mark the end of a despondent period and the beginning of a better one. Illustration by Brandon Loving.
Sweep up the debris, the wreckage of life;
Tear down stubborn cobwebs of threadbare dreams.
Pack up the pills and the noose and the knife;
Burn all the novels on miserable themes.
Turn off the box in advance of the news;
Take mourning clothes to the jumble sale.
Silence the record that's stuck on the blues
And abandon your hike on the Misery Trail.
Take vagrancy to the end of the scale:
To the ends of the world, to the end of your tale,
To the end of the signpost that's wrecked in the gale,
To the end of the line between wrong and right,
To the end of the longing that grows in your dreams,
To the triumph of passion. Stride into the night.

To ensure that you never miss a future issue of the print magazine, subscribe from just £20 for 4 issues.