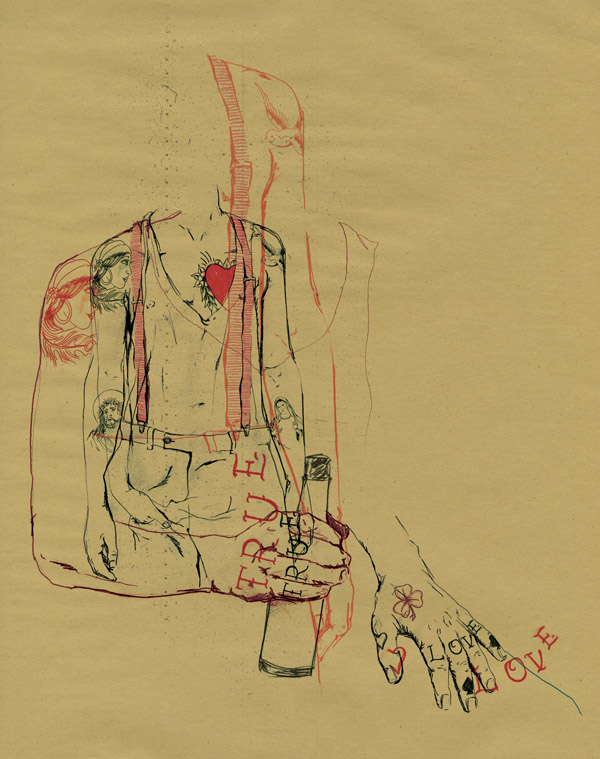 Sabrina Mahfouz's poem tells of a daughter's disregard for her mother's disapproval in the face of precarious love. Illustrated by Peter Locke.
Looking up at the shaky, shook chandelier
rain tapping tilted tin as my toes
touch over your head.
Your single bed
permanently parked
in a double space.
My mum told me to stay away
from pikeys.
Mad. Dangerous, she said.
Live in bloody caravans, she said.
Can't read nor write
and look a bleeding sight, she said.
But she didn't tell me
how your brown face crackled kindly like parcel paper
how your tattooed hands calmed a gas fire
how your dirty laugh made days seem minutes later
how your cosy metal box would make me a rosy gold-ringed liar.

To ensure that you never miss a future issue of the print magazine, subscribe from just £20 for 4 issues.