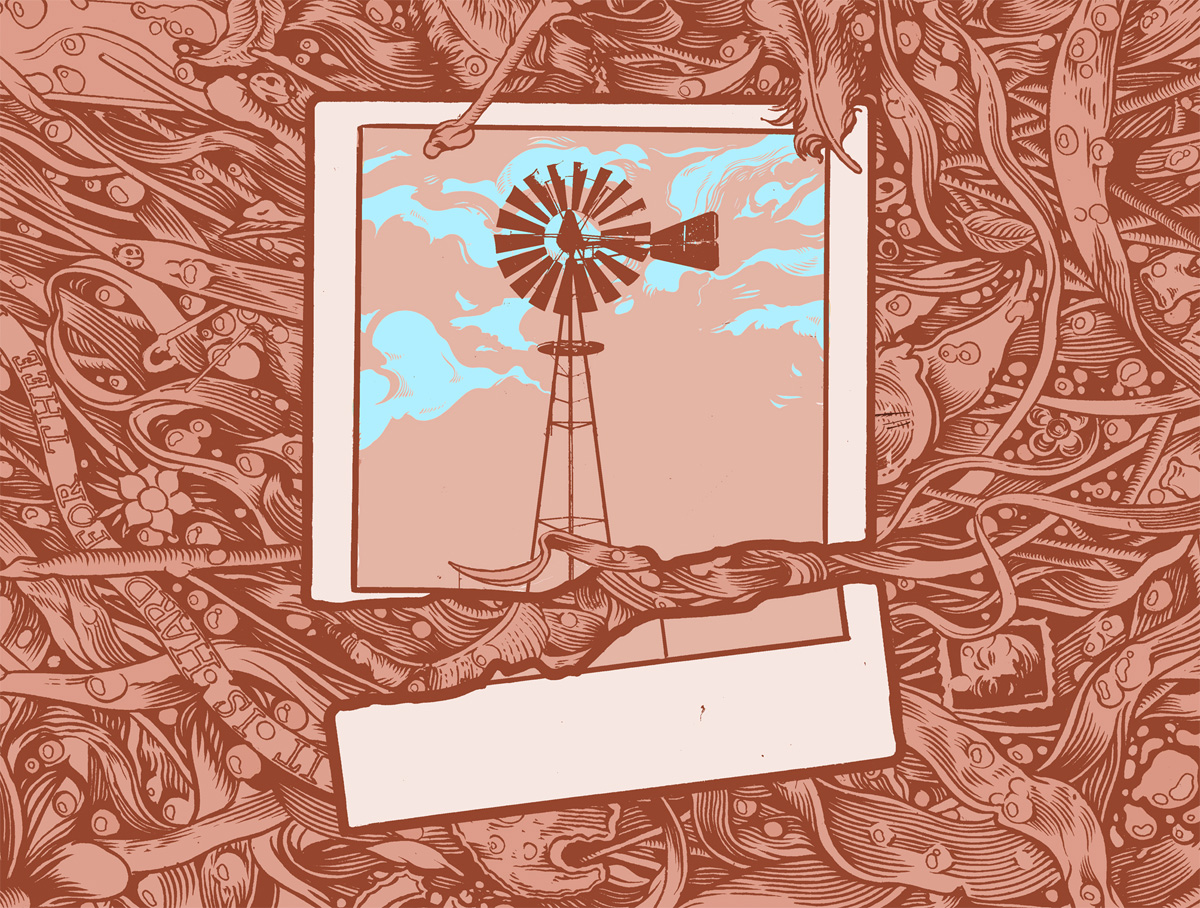 A poem by NJ Hynes, written following a visit to America's Midwest where rights to the air were being sold thanks to a commercial interest in wind power. Illustrated by Tim McDonagh.
They are selling the sky and I wonder how –
by the yard, like bolts of silk, or in fixed amounts,
pre-wrapped in cellophane – (if you can't see it, look again)
They are selling the long, flat sky that sails
over the freeway, billboards and telephone poles,
a picture rail for satellites and sparks from a solar kite.
They are selling the deep, lagoon-blue sky,
its breeze carrying thistledown, salt, a bird of prey,
folding a lake into waves, leaves into an autumn drain.
They are buying the sky's voluminous wind,
its full-bellied breath turning wheels to spin the currents
that run this eager world, its streets of glistening light.
They are buying the sky and I grow afraid –
for the rise and fall of my chest, for inhaling doubt,
for what we will do when the sky runs out.

To ensure that you never miss a future issue of the print magazine, subscribe from just £20 for 4 issues.