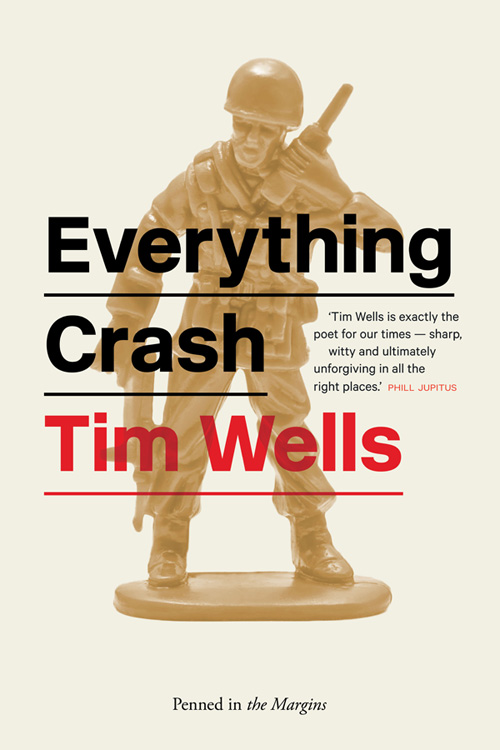 A perspicacious poem taken from Tim Wells' forthcoming poetry collection, Everything Crash, published this month by Penned in the Margins.
'Get dressed, get blessed
Try to be a success'
Bob Dylan, 'Subterranean Homesick Blues'
How he got here doesn't matter: the raw talent, the hours
of practice, the racism; the mob that gets you breaks
but never lets you rest; the hits, the girls, the hangers-on.
Even if tonight it's just the uppers keeping him upright,
when the spotlight hits, he's on his own, all else fades
and Mr Excitement is king of the room. Horns punch,
drums jab and hook, he ducks, weaves, that voice soars,
lifts 'em up and knocks 'em clean out. Dancing
into centre-stage, he throws his jacket over his shoulder,
arches back, knees bent — sweat soaks his silk shirt.
Flipping forward, rolling hips, shoes shuffling in a blur,
if he undid the fly of his shark-skin trousers, it'd take a bite.
He knows, as the girls tear his clothes and he's ankle deep in
lingerie,
it's important not to dress as who you are, but who you want to be.

To ensure that you never miss a future issue of the print magazine, subscribe from just £20 for 4 issues.